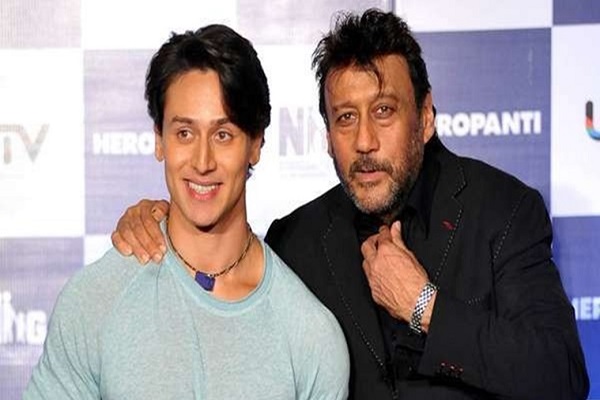 Mumbai: Bollywood star Jackie Shroff feels proud about his actor son Tiger's achievements in the industry at a young age.

Tiger, 28, has emerged as one of the most bankable stars in the younger generation of Bollywood with the success of films like "Baaghi" and "Baaghi 2".

"I am so thankful to all those people who've given him so much affection and love. They just love my little boy. When I go out, I realise that I'm known by his name now, that I'm his father which makes me so happy," Jackie told PTI.

He said Tiger was initially under a lot pressure about the outcome of "Baaghi 2", but with the film reportedly earning Rs 243 crore worldwide, he is relieved.

Before "Baaghi 2", Tiger's last two outings "Flying Jatt" and "Munna Michael" had failed at the box office.

"He said 'after a long time I slept well'. I had never heard him say that. So I really thank people for making my son's film a success," Jackie said.

The actor is the brand ambassador for blood disorder Thalassemia and has been championing the cause for decades in the country.

"It is preventive and people can avoid it. Awareness is must. I don't know why we are not propagating this properly because it is preventive. Awareness might be generated but we need support from the health department to make sure machines are available to conduct the test and also there should be workshops.

"May be I'll ask Aamir (Khan), the way he goes to villages for Paani foundation, may be I'll tell him, next time he goes to villages to take along doctors and propagate this also," the actor added.  PTI