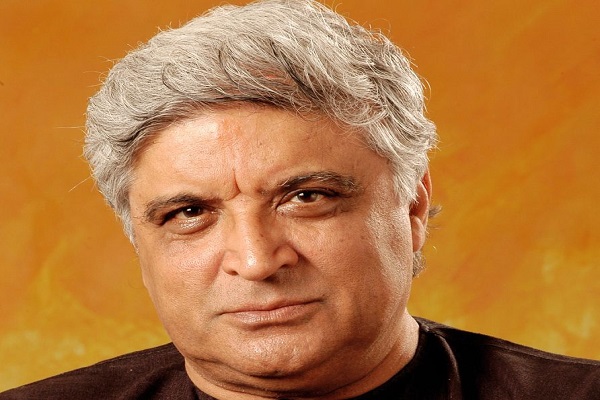 Mumbai: Expressing concern over the brutal rape and murder of an an eight-year-old girl in Kathua, veteran screenwriter and poet Javed Akhtar said he is afraid that "bad things" have started to happen too frequently and one needs to be worried.

"What can be an opinion about a brutal rape and murder? Can there be any other opinion? The society doesn't move together, it remains in different time zones, cultural zones. Some good things happen, some bad things happen.

"I am afraid that many bad things have started happening rather too frequently and we, as a society, should be bothered about it," Akhtar told reporters.

The 73-year-old lyricist-writer, who spoke on the sidelines of "The Walk of Mijwan" event last night, said better values should be instilled in boys.

"There are long-term and short-term remedies. Short- term (remedy) would be to make law and order smarter and pro- active, and long term would be that our boys get better value system, which perhaps they aren't getting today," he said.

Actor Sonakshi Sinha, who was also present at the event, suggested stricter punishment to prevent such incidents. "Stricter punishment, that's something the whole nation has been asking for."  The 30-year-old actor said children should be taught values right from the beginning.

"It's actually not something we should be even asking for. That should be instilled in our boys, children right from the beginning. So yes, in terms of upbringing, this needs to be changed. Our boys should be taught better mentality."

"As for those men, who still commit these crimes, there should be maximum punishment. This is unacceptable. We, as a nation, have spoken up and something needs to done about it," Sonakshi added.

Actors like Saqib Saleem, Kriti Kharbanda and Mouni Roy, among others, also spoke how hurt and angry they felt over the brutal incident.

The girl, hailing from a minority nomadic community, was allegedly held in captivity in a village temple in Kathua district of Jammu and Kashmir for a week in January during which she was kept sedated and raped before being bludgeoned to death.

Another case which has outraged the country is the alleged rape of a teenage girl in Unnao, Uttar Pradesh. An MLA of the ruling BJP has been arrested in connection with the incident, which is being probed by the CBI.  PTI