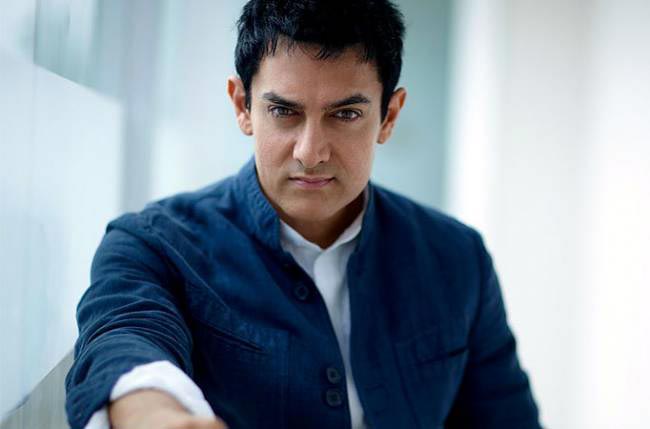 Aamir Khan appeals to youth to work towards drought-free Maharashtra
Mumbai: Superstar Aamir Khan today requested students and citizens of urban areas of Maharashtra to contribute in making the state drought-free. The 53-year-old actor, who is the founder of Paani Foundation, interacted with the students of Symbiosis University, Pune and appealed to them to become 'Jalmitras' and join the initiative to tackle drought.
By signing up on the link jalmitra.paanifoundation.in, people from the cities can register to work in villages with villagers on May 1, which is Maharashtra Day. "I would like to appeal to all the young of Maharashtra to join us in the noble cause to make Maharashtra drought-free. On the occasion of Maharashtra Day, let's celebrate it with Mahashramdan and bridge the rural-urban divide," Aamir said.  
"Till now we have 1 lakh registration on Jalmitra app and we are expecting more support from all over Maharashtra. I would request each and every person to do Shramadan, and aggressively participate in this people's movement to make the state drought free," he added.  
Paani Foundation will start its third edition of Satyamev Jayate Water Cup, with an aim to extend the watershed management programme to 75 talukas in 24 districts of the state. On the May 1, there will be a 'Mahashramdaan' across Maharashtra in all 75 talukas of the Satyamev Jayate Water Cup, where thousands of citizens, both urban and rural, are expected to meet and work together for water abundance.  
The cup is a competition between different villages to see who can do the maximum work for watershed management and water conservation in the period of the competition. The competition period of the third edition is from April 8 to May 22. PTI