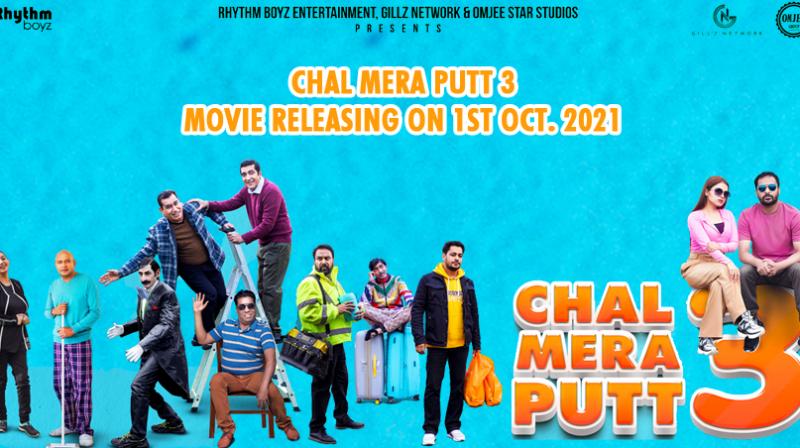 Chal Mera Putt 3
Amrinder Gill starred movie 'Chal Mera Putt 3' becomes the highest collecting film in East Punjab after the pandemic
Chandigarh: The Janjot Singh directorial 'Chal Mera Putt 3' is now available in the theaters. The movie starring Amrinder Gill and Simi Chahal is one of the highly awaited Punjabi threequels of 2021, and therefore a number of people have already made an advance booking for it.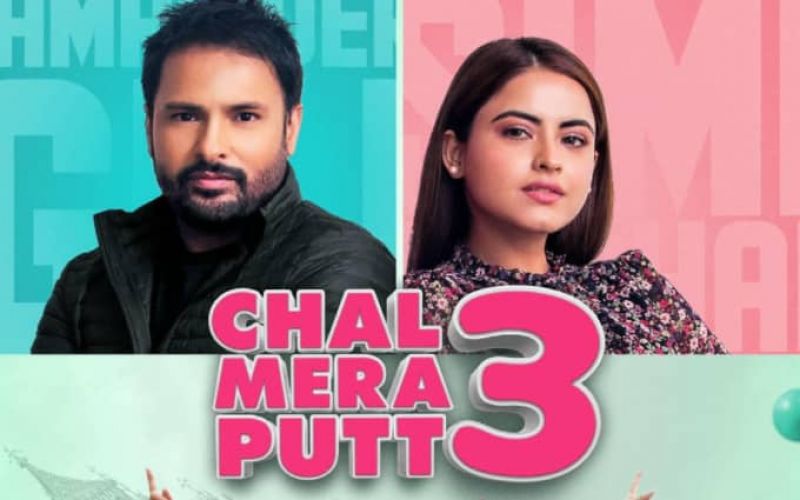 The Amrinder Gill and Simi Chahal starred 'Chal Mera Putt 3' has set a new record at the box office. According to the report of Box Office India, the movie has collected 1.30-1.35 crosses across India on its opening day. Also, the collection of 1.15 crores was made alone from East Punjab, giving 'Chal Mera Putt 3' the biggest opening in the region after the pandemic.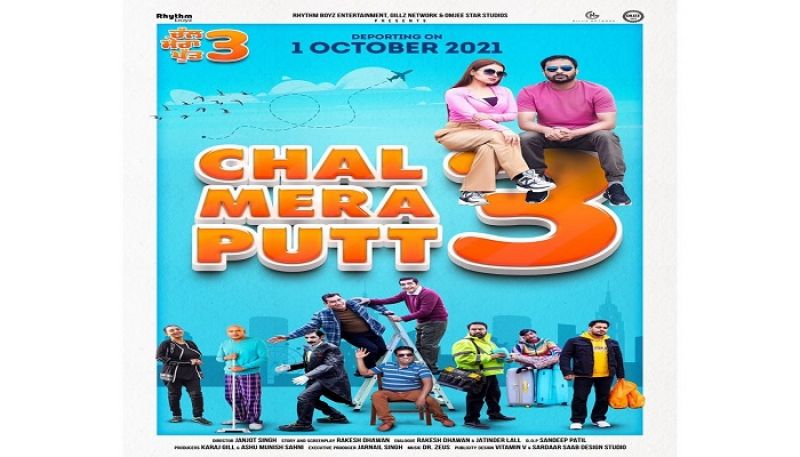 Amazingly, the movie was able to make this numbered success despite the fact that there were no on-ground or off-ground promotions, and the trailer also came out only 4 days prior to the release of the film.
Reports also suggested though it was expected that the bigger centers like Chandigarh will be making better numbers, it was actually the smaller centers that showed us exemplary performance. Further, since the movie has been able to hit this mark with the 50 percent cap rule, one can only imagine the graph of the film if there would have been no restrictions at all.


'Chal Mera Putt 3' released this Friday with a huge cast that includes Amrinder Gill, Simi Chahal, Amanat Chan, Akram Udas, Zafri Khan, Sajan Abbas, Hardeep Gill, Gurshabad, Ruby Anum Iftikhar Thakur, Nasir Chinyoti, and more.