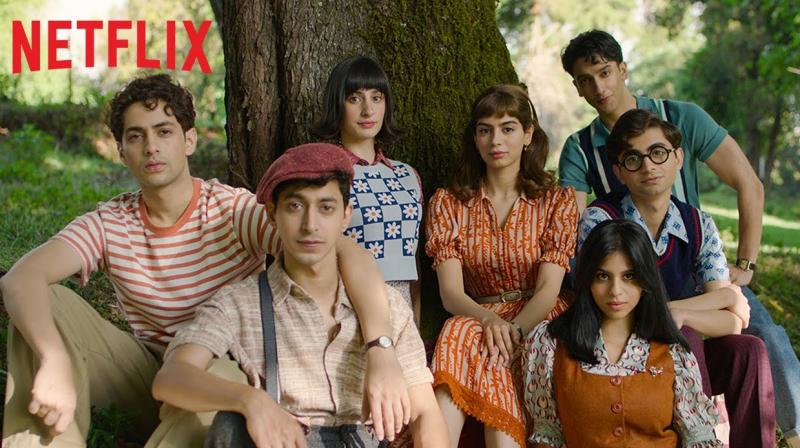 The Archies
Set in the 1960s, the film is a journey through friendship, love, heartbreak.....
MUMBAI: The Anticipation Surrounding Zoya Akhtar's highly awaited cinematic venture, "The Archies," has reached a new high with the revelation of its release date. This live-action musical film boasts a stellar cast including Suhana Khan, Agastya Nanda, Khushi Kapoor, Vedang Raina, Yuvraj Menda, Mihir Ahuja, and Aditi Dot in lead roles.
Drawing inspiration from the iconic American comics of the same name, "The Archies" is all set to make its debut on Netflix on December 7. The ensemble cast presented a captivating release date announcement by unveiling a live billboard along Mumbai's Western Express Highway. The billboard not only captures attention with its vibrant visuals but also features a countdown timer, marking the days until the film's much-anticipated launch.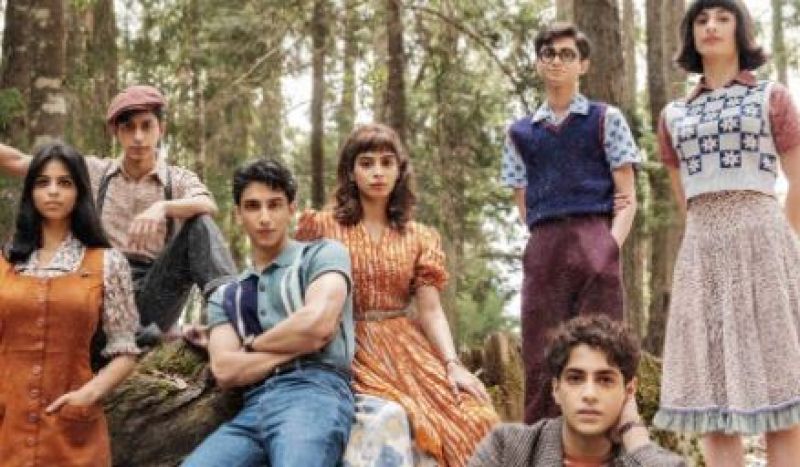 'The Archies' Case
Each member of the star-studded cast, which includes Suhana Khan, Khushi Kapoor, and Agastya Nanda, took to Instagram to share glimpses. 
In the video, the Cast members were engaged in chats, posing, jumping, clapping, and sharing hugs as they celebrated the film's impending release. Suhana Khan, in particular, shared her excitement on Instagram, saying, "The Archies are all set to arrive on December 7th!! #100DaysToGo." She also unveiled a new poster for the film, proclaiming, "100 days till you meet The Archies!"
In "The Archies," Suhana will take on the role of Veronica Lodge, Agastya Nanda will portray Archie Andrews, and Khushi Kapoor will embody Betty Cooper. The ensemble also features Vedang Raina as Reggie Mantle, Yuvraj Menda as Dilton Doiley, Mihir Ahuja as Jughead Jones, and Aditi Dot as Ethel Muggs.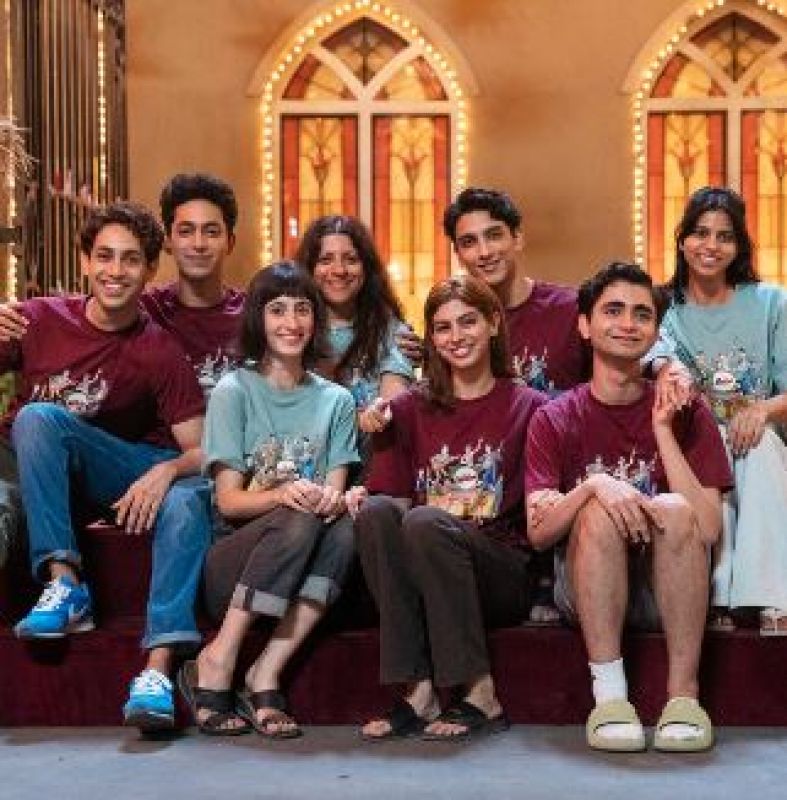 'The Archies' Cast
Notably, Set in the 1960s, the film is a journey through friendship, love, heartbreak, rebellion, and the vibrant lives of Archie, Betty, Veronica, Jughead, Reggie, Ethel, and Dilton. It transports audiences to the enchanting fictional town of Riverdale.