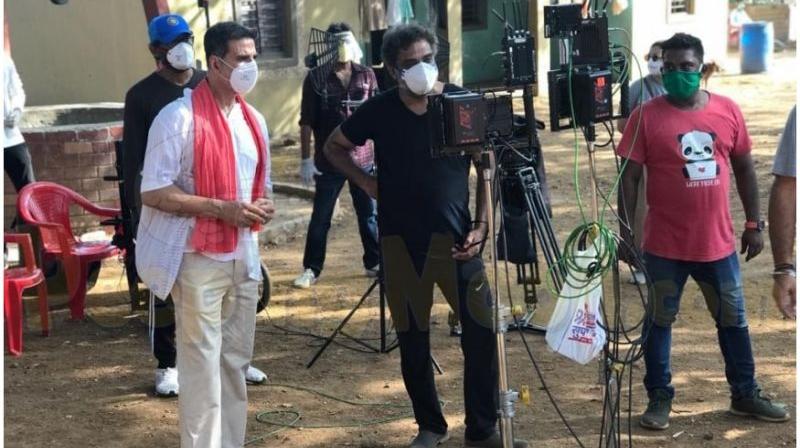 New Delhi: The fourth phase of lockdown due to the corona virus is underway in the country. In such a situation, people have been given exemption by using caution in some places. This phase of Lockdown will continue till May 31.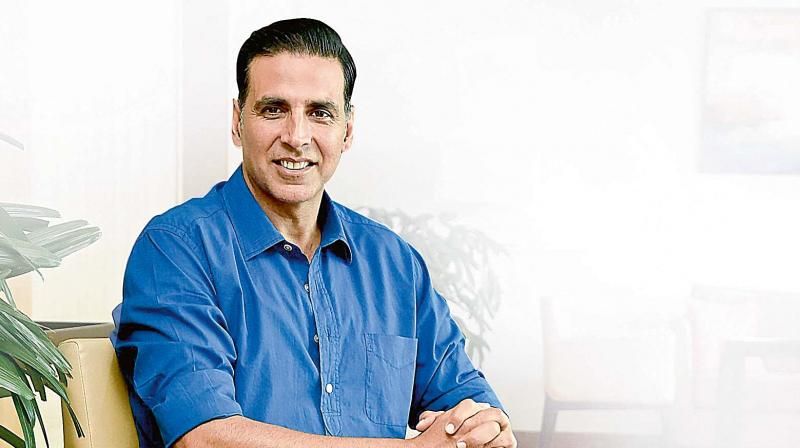 Akshay KumarWhile everyone is in their homes and fighting the corona virus (Covid 19), at the same time, actor Akshay Kumar was seen shooting an advertisement. The photo was shared by Bollywood actor Kamal R Khan on his Twitter handle.
In these pictures, the actor is clearly seen doing shooting. "Akshay Kumar is always in hurry for everything," Kamal R Khan wrote on Twitter, sharing a photo of Akshay Kumar shooting. "When people are sitting in their homes, he is shooting government advertisements."
People are commenting a lot on this tweet of Kamal R Khan and giving their feedback. Actor Akshay Kumar is constantly helping people in this time of crisis.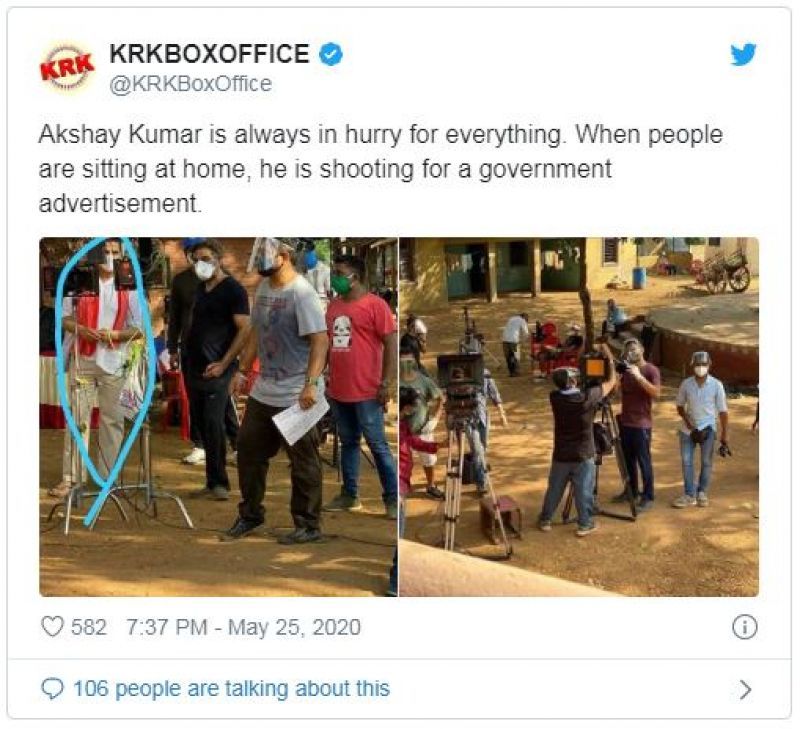 PhotoApart from providing Prime Minister's Care Fund, Akshay Kumar has also helped theater owners. Akshay Kumar often tries to raise awareness through social media.
As far as the work front is concerned, Akshay Kumar's film 'Sooryavanshi' was supposed to be released in March, though it was postponed due to the Lockdown and to prevent the spread of the corona virus.