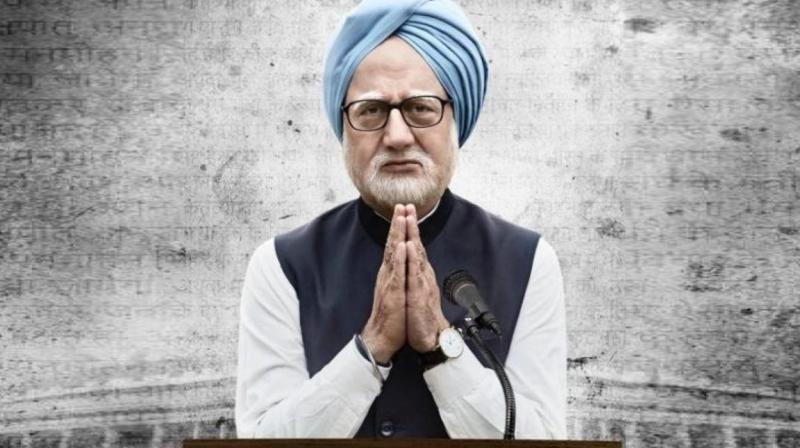 11th Jan'2019 - Nimrat Kaur: Accidental Prime is best summed up in words of my 11 year old who asked me in the interval, "Mom, is this a Comedy? Accidental Prime Minister seems to be written by a disgruntled power climber, Sanjay Baru and directed by an accidental director. The lead was played by Akshay Khanna in the Baru's character. Baru seems to have a misplaced sense of self-importance and attempts to prove that all the strength Dr. Singh ever displays was as a result of his advice or media manipulations.
Baru shares his first review from Dr. Singh when Baru had interviewed him as UPSC head. Dr. Singh in his polite manner rips Baru for missing the point of all work Dr. Singh had done. I hope this time Dr. Singh does a public review of Sanjay Baru's work. Anupam Kher; I share with a broken heart that today we lost one of our finest actors to politics. His portrayal of Dr. Singh was demeaning.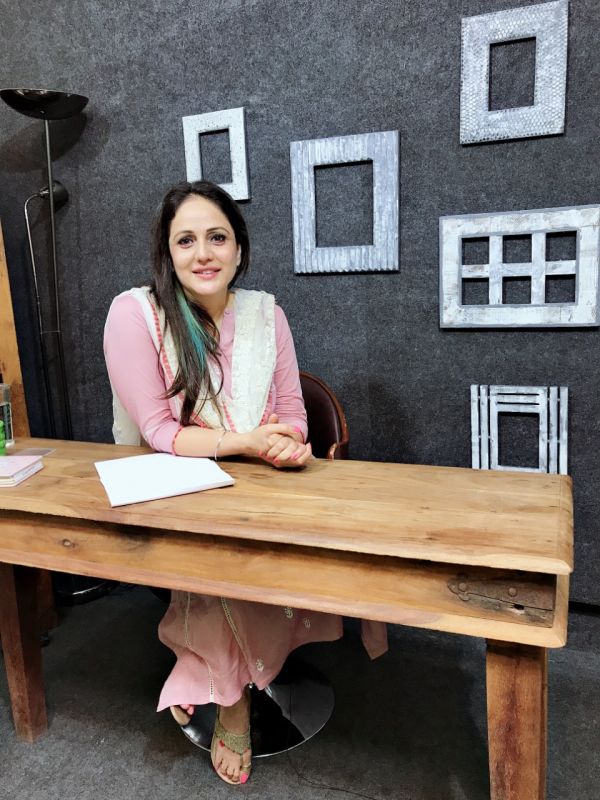 Nimrat Kaur
He attempts to portray Dr. Singh as a weak man who was a miserable puppet in the 10 years of his tenure. The imitation of Dr. Singh's walk is offensive. Anupam Kher said this kind of movies should go to Oscars. Well, this will get him the national award as that is the limit of "S" parivar. Vijay Gutte, Director: This movie was brilliantly directed keeping in mind the 2019 elections.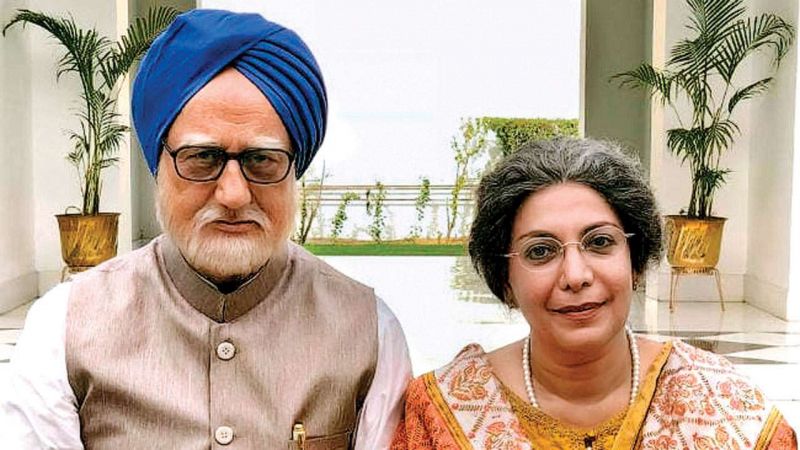 A still from film in which Anupam Kher plays Dr Manmohan Singh
The director is such a puppet that he used Gandhi Family's pictures in the background to convey BJP agenda. In a scene of Congress rally, a poster shows Rahul as a scowling laughable character. He copies the style from House of Cards and proves the idiom " Nakal ke liye bhi akal chahiye". Obviously, this director has nor the brains or talent.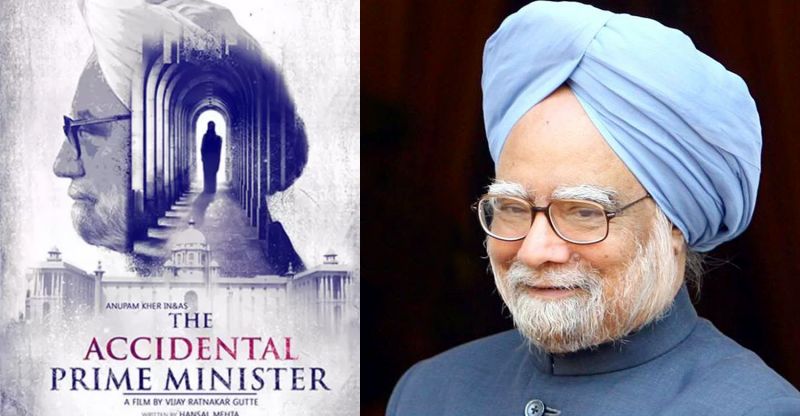 Movie The Accidental Prime Minister
The film is a desperate attempt to remove Dr. Singh work from UPA and to build a BJP narrative around Dr. Singh's work. Laughable indeed. He manages to end with the Sehzada speech of PM Modi. To expect any voice to reflect Dr. Singh's actual work for the country wasn't there as it was obviously politically motivated but such grave disservice to the man who was part of the dream team which changed India's course was sad.
Dr. Singh might not be the most vocal or the perfect orator but he was a good man. BJP is scared of Rahul Gandhi and losing 2019 and Dr. Singh was sacrificed today for their ambition. Election Commission should take notice and add this excuse of a film in the 2019 election expenditure of BJP.