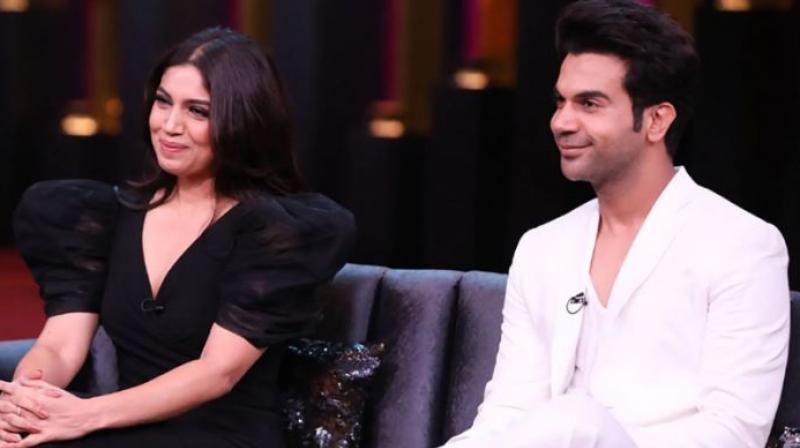 Bheed
Directed by Anubhav Sinha, 'Bheed' shows the dark lockdown phase in the country
MUMBAI: The Teaser of bollywood actors Rajkummar Rao and Bhumi Pednekar-starrer movie 'Bheed' was released on Monday (March 6). Veteran actor Pankaj Kapoor and Dia Mirza will be seen portraying pivotal roles in the film.
Rajkummar Rao took to Instagram and shared a glimpse of the movie. He wrote, "A crisis that created borders within the country and its people. Teaser Out Now! Witness the invisible story of #Bheed, releasing in cinemas on 24th March 2023."
Directed by Anubhav Sinha, 'Bheed' shows the dark lockdown phase in the country when state borders were sealed for fear of the spread of novel coronavirus.
The film 'Bheed' is jointly produced by Sinha and Bhushan Kumar. Bhumi will be seen in the role of a doctor while Rao will be seen playing a police inspector in the film. 'Bheed' is scheduled to hit the Cinema Halls on March 23, 2023.