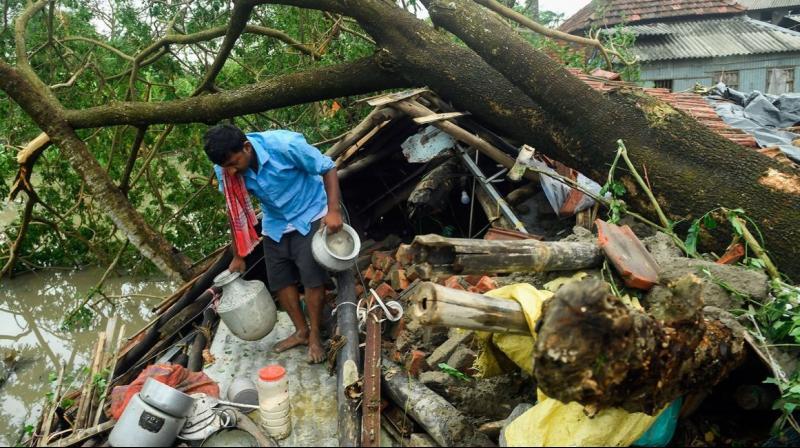 Dhaka: A powerful Cyclone 'Amphan' has wreaked havoc in Bangladesh. At least 10 people, including a six-year-old child, were killed and several areas were submerged and hundreds of homes were damaged.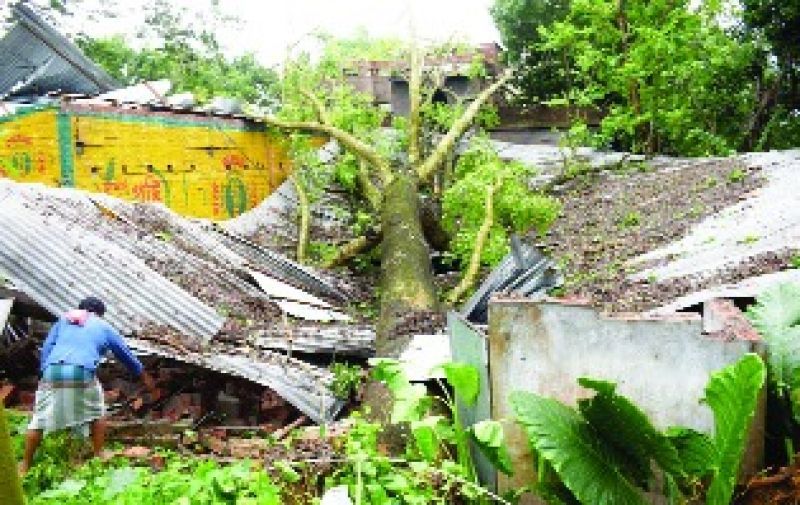 Photo The worst-ever cyclone in the region in nearly two decades hit Bangladesh on Wednesday evening as per the officials. This is the most powerful cyclone after Cyclone Sidr. In 2007, Cyclone Sidr killed about 3,500 people.
"In our initial report, we can say that 10 people have died due to the cyclone," said Ayesha Akhtar, a spokeswoman for the health ministry's control room while medical needs and other assessments are being assessed in the affected area.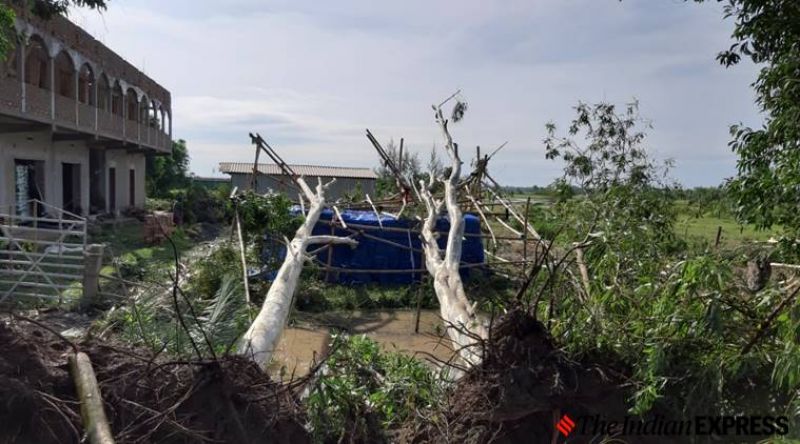 PhotoThe Dhaka Tribune reported that the cyclone destroyed several low-lying areas in Bangladesh's coastal districts, uprooted trees and destroyed homes. The dead included seven people from Barguna, Satkhira, Pirojpur, Bhola and Patuakhali districts.
A 60-year-old man drowned in Barguna and a 40-year-old woman died when a tree fell in Satkhira, officials said. In Pirojpur, a wall fell on a 6-year-old child, killing him. Two killed in Bhola storm.
According to meteorologists, the storm started moving across the Bangladesh coast at 5 pm on Wednesday at a speed of about 160 to 180 per hour. Bangladesh has sent more than two million people to camps and deployed troops to deal with the powerful storm.