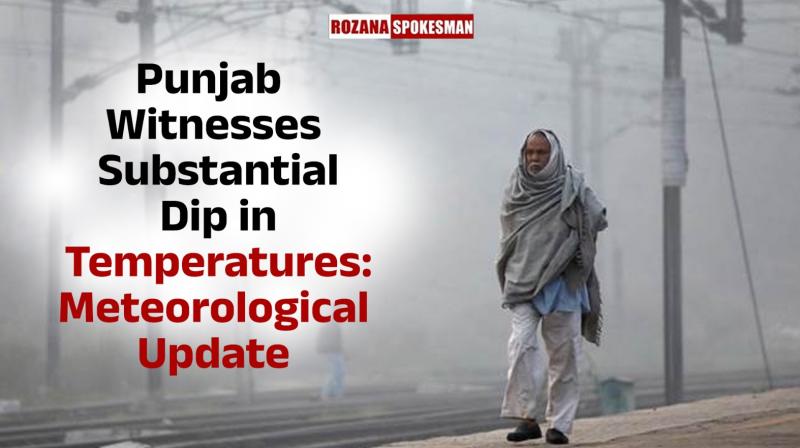 Punjab Weather Update News
Punjab Witnesses Substantial Dip in Temperatures; Meteorological Update Warns of Continued Cold Spell
Punjab Weather Update: In a noteworthy weather shift, Punjab is experiencing a gradual change as temperatures continue to plummet, ushering in heightened cold across various regions. The Meteorological Department reports an ongoing decline in mercury levels, with no immediate likelihood of rain and a dry weather forecast for the days ahead. Nighttime temperatures have notably dropped, contributing to the prevailing cold conditions.
The latest update from the Meteorological Department reveals a significant decrease of -1.8 degrees Celsius in the average minimum temperature in Punjab compared to the previous day. Despite being 2.5 degrees Celsius above the normal range for this time of the year, the state is experiencing a discernible cold snap. Faridkot, recording the lowest temperature at 8 degrees Celsius, stands out, while Mohali records the highest at 14.7 degrees Celsius.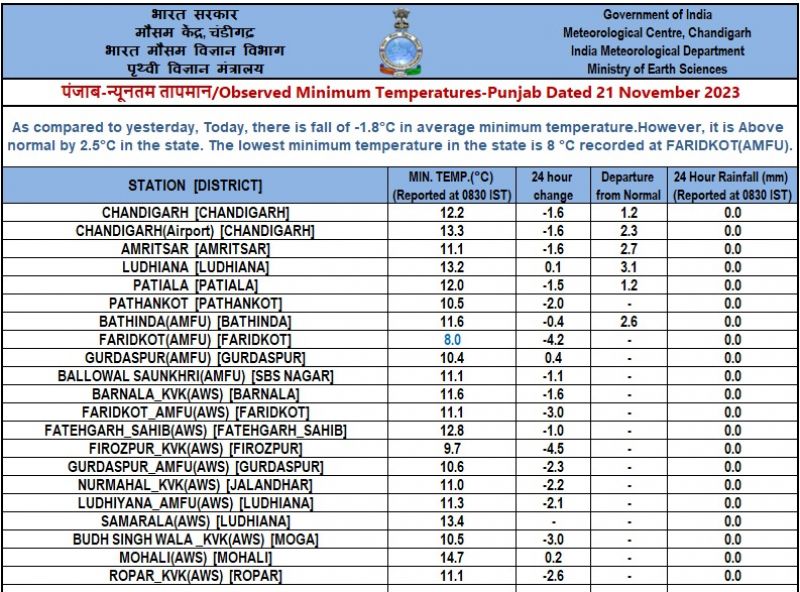 PUNJAB WEATHER UPDATE
Anticipating a further decrease in temperatures, authorities, including the Punjab Police, have issued advisories urging caution, particularly for pedestrians navigating icy roads. The public is reminded to adhere to safety guidelines and ensure their vehicles are winter-ready, emphasizing the importance of cautious driving in foggy conditions.
As Punjab readies for colder days ahead, residents are advised to stay informed about weather updates and take necessary precautions to stay warm and safe during this winter season.
(For More News Apart from Punjab Weather Update News, Stay Tuned to Rozana Spokesman)