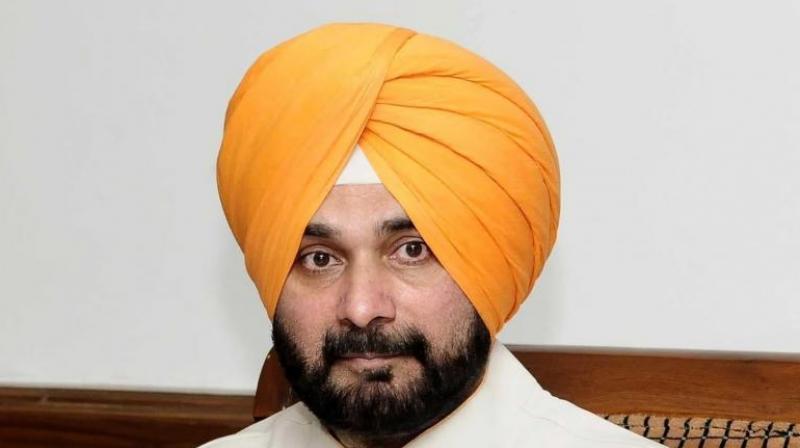 Navjot Singh Sidhu
The High Court will pronounce its decision in the Next Hearing
CHANDIGARH: A Hearing was held in the Punjab and Haryana High Court regarding the reduction in the security cover of Punjab Congress leader Navjot Singh Sidhu. The Punjab government had submitted a sealed report assessing Sidhu's security in the HC. The High Court said that after analysing the report of the 'AAP' government of Punjab, the case will be heard on Monday. The High Court will pronounce its decision in the next hearing.
In the hearing held 6 days ago, the Punjab government could not present the status report. They said that the reason for this was non-response from the central agencies. After which the High Court ordered the state government to submit the report by May 18. It is worth mentioning here that a few days ago, Sidhu had registered a case in Patiala that his servant had seen an unknown person on the roof. Sidhu had said that his life is in danger.
Navjot Sidhu has recently returned from Patiala Jail after serving a one-year sentence in the road rage case. The AAP government had reduced his security cover from Z Plus to Y Plus. After which, Sidhu filed a petition in the High Court. Last month, during the hearing on April 28, the High Court issued a notice to the government and sought its response.
After this, during the hearing held on May 5, the Punjab government asked to submit a report on May 12 for Sidhu's security review. Citing non-availability of information from central agencies on the previous date, the government had sought two weeks' time.
In his petition, Navjot Sidhu has demanded increased security citing the threat to his life. Sidhu clearly said that he is receiving death threats. On the other hand, upon reaching Moosewala's house after being released from jail, Navjot Singh Sidhu had said, "The gangsters were openly threatening me. In such a situation, after Sidhu Moose Wala, now the government wants to kill another Sidhu."