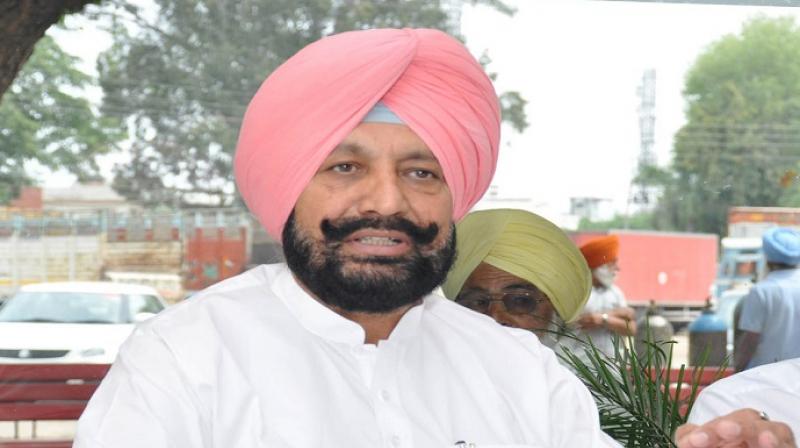 Spokesman News Service, Chandigarh (12th Oct'18): In a bid to provide nutritious and standardize feed to the milch animal and to increase milk production, The Punjab Government is all set to establish state of the art modern Dairy Service Centres . To encourage the progressive dairy farmers and budding entrepreneurs for setting up such dairy service centres, subsidy of Rs.20 lakh be provided on each unit by the state government.  
Disclosing this in a press communiqué released here Mr. Balbir Singh Sidhu, Animal Husbandry, Dairy Development and Fisheries Minister said generally the availability of green fodder is adequate in the Kharif and Rabi season with the exception in October & November months when farmers face acute dearth of green fodder for their milch animals. He said in order to tackle this difficult situation which adversely affects the milk production, the state government has chalked out this scheme to set up modern dairy service centres across the state. He said that silage would be produced in these dairy service centres from green fodder and maize, which is substitute of green fodder in adverse situation.
The Animal Husbandry Minister further said that this technique has already been developed in Punjab and many of the farmers-cum-entrepreneurs are selling silage made from maize to dairy farmers of State and also to the other states. He said that thousands of people are already operating in this business which has proved quite successful for crop diversification.
Mr. Inderjit Singh, Director Dairy Development said that in order to make dairy farming a profitable occupation, we have to ensure the availability of silage throughout the year.  He said that leading countries in dairy farming have also utilized these service centres to compensate the need of green fodder. He said that by making silage from maize, farmers can earn more profit than they earn from paddy. He said that it is also helpful in reducing the consumption of water.  
Mr. Inderjit also appealed to all the milk producers that they should take advantage of the scheme by making groups, in which they would get self-propelled fodder cultivator, hydraulic trolleys, tractor and maize plantation etc. He said that to get more information about the scheme, anyone can contact Deputy Director Dairy of concerned area or call Helpline number 0172-2217020, 5027285.