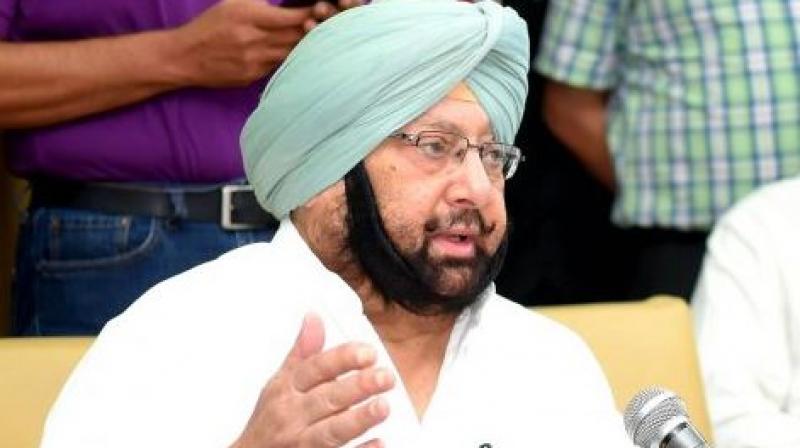 Capt Amarinder Singh
Punjab Chief Minister Captain Amarinder Singh on Wednesday said the AAP leader was an out and out liar, with zero value for any party...
Bathinda, May 8: Rejecting as total trash the allegations of horse trading levied by Bhagwant Mann, Punjab Chief Minister Captain Amarinder Singh on Wednesday said the AAP leader was an out and out liar, with zero value for any party. Talking informally with mediapersons, the Chief Minister said Mann was making baseless allegations against the Congress out of sheer desperation in the face of exodus of MLAs, leaders and workers from his Aam Aadmi Party (AAP) into the ruling party.
Countering Mann's challenge to name his price, Captain Amarinder said the AAP leader had `zero value'. "We in Punjab Congress will not let him into our party even if he begged to come," said the Chief Minister in response to a question. On people asking questions of both the Congress and the Akalis ahead of the Lok Sabha polls, the Chief Minister described it as a sign of healthy democracy.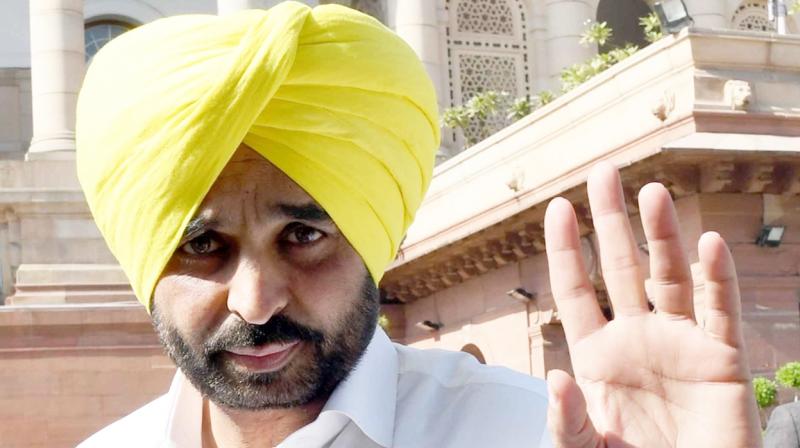 Bhagwant Mann
He was personally being asked a lot of questions, which he was happy to answer to the satisfaction of the people, Captain Amarinder said, asserting that he would fulfill every single promise made to the people of Punjab. Making it clear once again that SIT had not given a clean chit to Prakash Singh Badal in the sacrilege cases, the Chief Minister said the probe was continuing and IG Kunwar Vijay Pratap Singh will be back in the SIT immediately after the polls to take it to its logical conclusion.
Nobody guilty of playing such an obnoxiously divisive card would be spared, he said, reiterating that the law would take its course and all those responsible for the carnage would face punishment, whatever their position or role. On the much-delayed SGPC elections, Captain Amarinder said the polls would be held without further delay if the Congress comes to power at the Centre. The Akalis have been misusing SGPC for their personal gains and he would support anyone who is prepared to free the religious body from the SAD shackles, he added.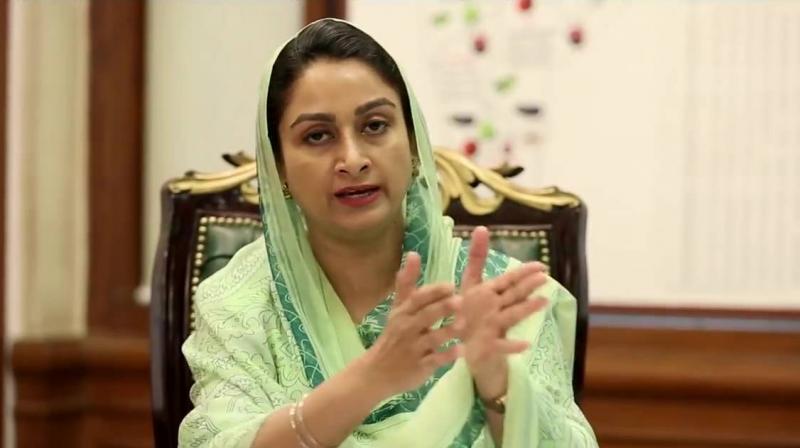 Harsimrat Kaur Badal
Earlier, addressing a Punjab Congress workers' meeting, Captain Amarinder expressed the confidence that the Congress would rout the Badals and their Akali Dal completely in these Lok Sabha elections, which he called a decisive poll that would decide the fate of the country. The Akalis in Punjab had exploited not only their own party but religious sentiments of the people to fulfill their personal interests for 10 years but were ousted unceremoniously by the people in 2017, said Captain Amarinder, calling upon the party workers to go all out to expose the deception and falsehoods of the Akali leaders, including the Badals.
Bathinda had to vote out the arrogant and anti-Punjab Harsimrat Kaur Badal decisively, he said, urging the workers to put all their weight behind the Congress candidate Amrinder Singh Raja Warring to campaign against the SAD leader and union minister aggressively. The Chief Minister said Prime Minister Narendra Modi and his BJP will meet the same fate in the Lok Sabha elections, as the Akalis had in the Assembly polls, since the people of India would never condone their divisive acts and their attempts to divide the nation on communal lines