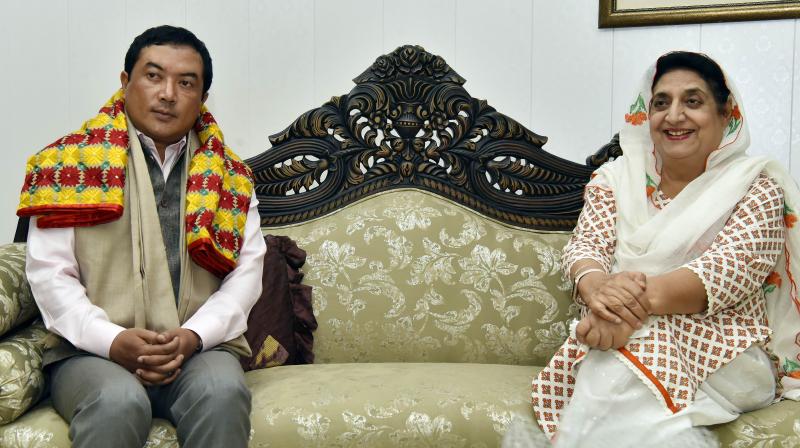 To ensure inclusive all-round development in the State, the Vice Chairperson of Punjab State Planning Board Mrs. Rajinder Kaur Bhattal said that the Board would hold meetings with various departments in a phased manner. A future plan would be made on the basis of their feedback and respective requirements so that optimum utilization of funds to be ensured. This information was given by Mrs. Rajinder Kaur Bhattal during an interaction with a visiting delegation from Meghalaya led by Mr. Lambor Malngiang, Chairman of Meghalaya State Planning Board.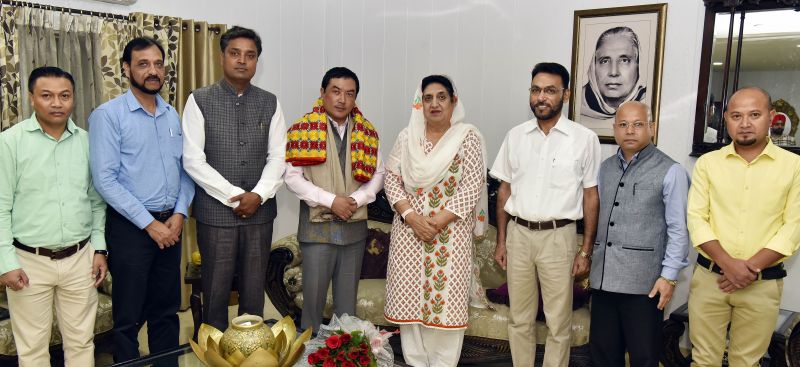 Delegation from Meghalaya led by Mr. Lambor Malngiang
She said that budget outlay of Rs. 20,661.20 Crore had been made for 2018-19 out of which Rs. 6090.40 Crore is Centre and 14,570.80 Crore is State share. She further stated that an amount of Rs. 32.67 Crore has been earmarked in current financial year for 'Border Area Development Programme'. The neighboring districts of Internation Border Amritsar, Ferozepur, Fazilka, Gurdaspur, Pathankot and Tarn Taran were facing different kind of problems from the other parts of the State, those needed to be resolved on priority basis.
Divulging more, Mrs. Bhattal said that the Planning Department was also funding NGOs, which were playing major role in education and vocational training for girls and women belong to weaker sections of the society. These NGOs also working for child health care, development of women & children in rural areas, welfare of SCs-BCs and drug de-addiction etc and Rs 10 Crore has been earmarked for the cause. She further informed that untied funds to the tune of Rs. 15 Crore had been allocated for completion of the incomplete public utility assets.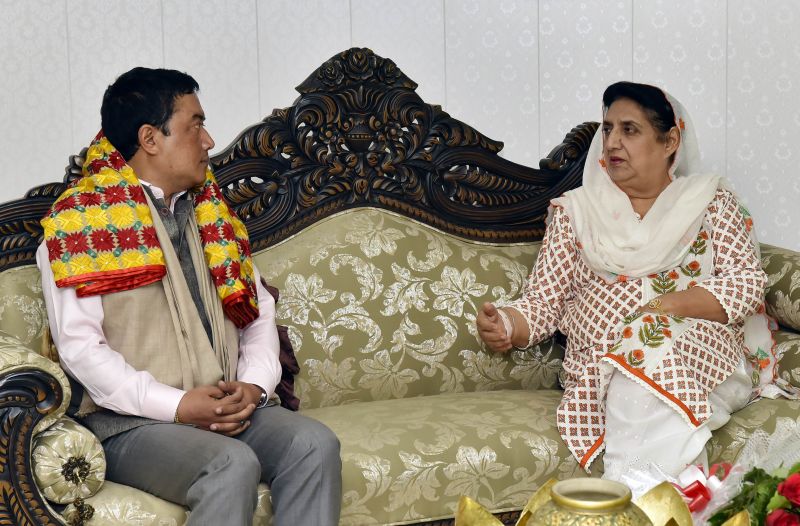 Planning Department was also funding NGOs
Describing the Punjab a leading state of the country, the Chairman of Maghalaya State Planning Board Mr. Lambor Malngiang said their team intended to see the development on site and methods of planning and implementation so that the same could be replicated in their State too. He also exchanged the ideas of both states regarding reorganization of Planning Board on the pattern of NITI Aayog. The other members of Meghalaya delegation included Dr. Krishna Chauhan Expert Member, Under Secretary Mr R.D.H Kharlukhi, Mr. Monbha Ravi member and Mr. Enrich G. Nongbr member. Prominent amongst those present in the meeting were Director Planning Mr. Sumit Sharma and Economic Advisor Mr. M.L. Sharma.