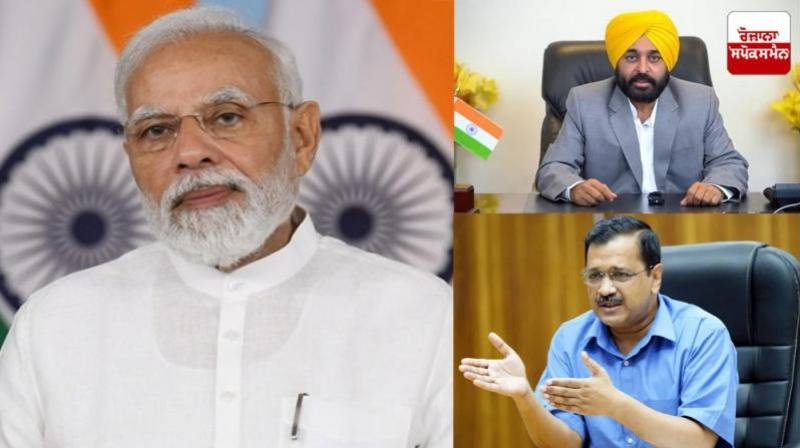 Letter to PM Modi
Delhi Chief Minister Arvind Kejriwal and Punjab Chief Minister Bhagwant Mann have questioned the impartiality of the Investigating Agencies
NEW-DELHI: Nine Opposition leaders have written a joint letter to Prime Minister Narendra Modi. Opposition have accused and condemned the central government of misusing central agencies like ED and CBI. Targeting Himanta Biswa Sarma in the joint letter, it has been written that slow investigation is going on against the opposition leaders who joined the BJP.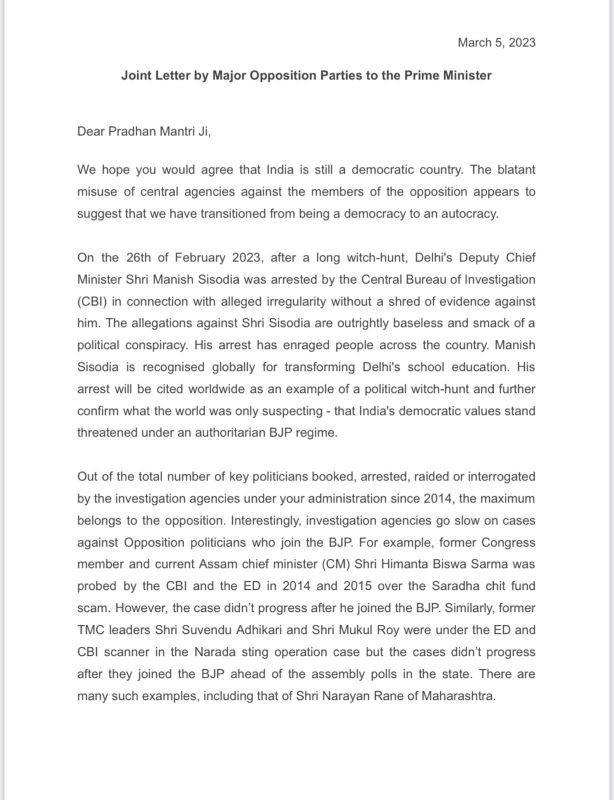 Letter to PM
Delhi Chief Minister Arvind Kejriwal and Punjab Chief Minister Bhagwant Mann have questioned the impartiality of the investigating agencies. In the joint letter, questions have also been raised on the Governor's office. It has been accused of interfering in the work of elected democratic governments. Mentioning in the letter, the reason for the growing rift between the central and state governments has been blamed on the governor.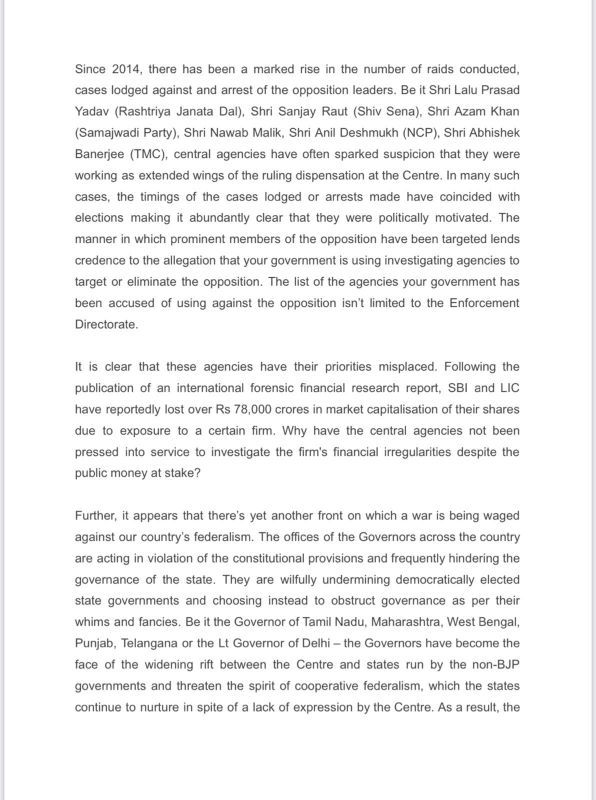 Letter to PM
TRS chief Chandrashekhar Rao, JKNC chief Farooq Abdullah, AITC chief Mamata Banerjee, NCP chief Sharad Pawar and Shiv Sena chief Uddhav Thackeray have expressed deep concern over the deteriorating image of central agencies. Bihar Deputy Chief Minister and RJD Chairman Tejashwi Yadav and Samajwadi Party chief Akhilesh Yadav have also opposed the central government's raids against opposition leaders.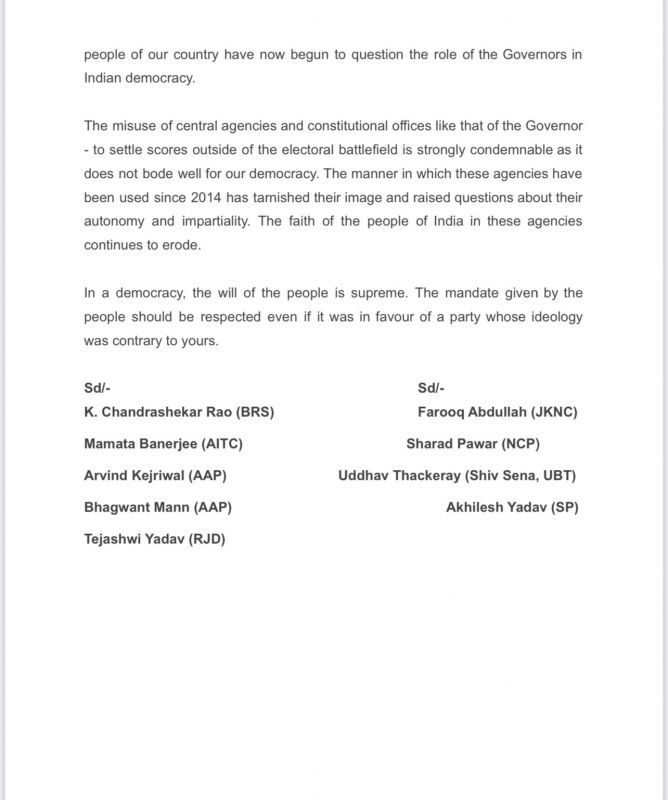 Letter to PM