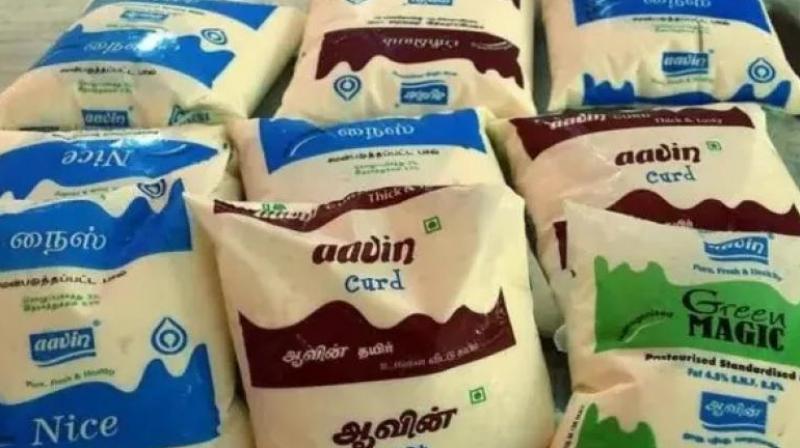 FSSAI Permits Regional Names Label at Yogurt Packets
FSSAI issued orders to Karnataka Milk Federation (KMF)
NEW-DELHI: The Food Safety and Standards Authority of India (FSSAI) has revised its guidelines amid ongoing politics over the word 'yogurt' in Tamil Nadu. Now, regional names of curd as Mosru, Tayir, Perugu or Dahi will be mentioned in brackets on Yogurt Packets.
Earlier the FSSAI had directed that all packets of 'yogurt' should be labeled as 'yogurt' in both Tamil Nadu and Karnataka, where it is called 'Teyir' or 'Mosru'. An objection was raised on behalf of the southern state to this directive. Tamil Nadu milk producer Sangh Aavin said it will use the Tamil word 'tayir' instead of the Hindi word 'dahi' on its packets.
FSSAI had issued the order to Karnataka Milk Federation (KMF). Accordingly, instructions were given to print 'Dahi' prominently on yogurt packets. Which was opposed by Tamil Nadu Chief Minister MK Stalin. He termed this move as an attempt to 'impose Hindi'.
After the controversy arose, FSSAI on Thursday (March 30) issued new guidelines on the use of the term curd. Now FSSAI has issued a notification to allow the use of regional names on yogurt packets. The notification states that curd is also referred to as "curd (curd)" or "curd (mosur)" or "curd (zamut dawood)" or "curd (tayir)" or "curd (perugu)".