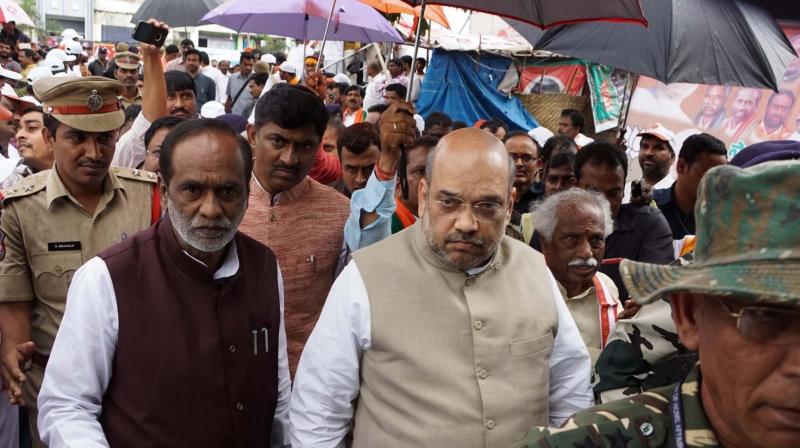 BJP chief Shah arrives in Hyd
BJP president Amit Shah arrived here today on a day-long visit to hold consultations with party leaders on the strategy for the 2019 Lok Sabha and the Telengana Assembly elections. During his visit, Shah is also likely to meet some RSS leaders, sources said. The BJP chief was accorded a warm reception by the party's state unit after he landed at the Begumpet airport. He was scheduled to make a speech but did not do so.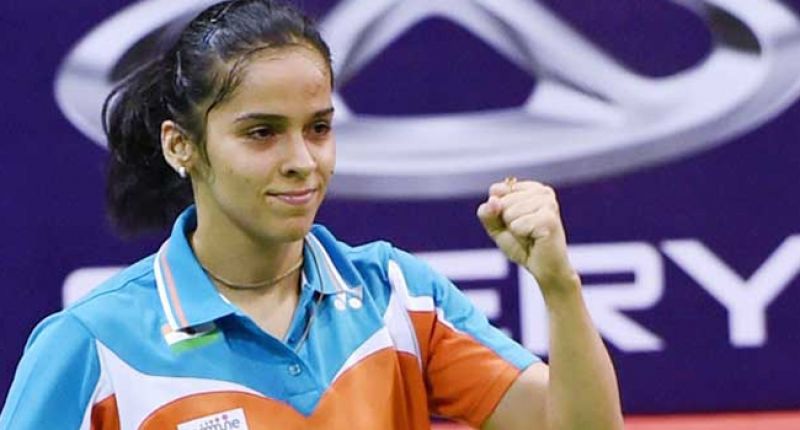 Shuttler Saina Nehwal
Shah will give a road map to the state unit for the elections and his visit will give a boost to the party, state BJP president K Laxman had said earlier. The legislative assembly elections in Telanagna would be held simultaneously with the Lok Sabha polls next year. The party currently has one Lok Sabha member (out of a total 17 seats) and five MLAs in the state. The BJP aims to come to power in the state and also increase the tally of Lok Sabha seats to double digits, Laxman had said. Shah is likely to meet a few prominent personalities, including star shuttler Saina Nehwal, as part of the party's 'Sampark for Samarthan' campaign.