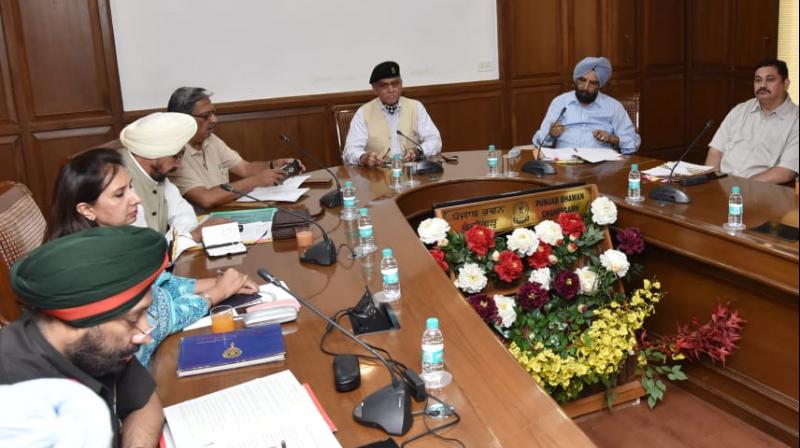 MLF will be held from December 7 to December 9
The second edition of Punjab's Military Literature Festival (MLF) will be held from December 7 to December 9, 2018, with school and college students to be actively involved in the programme. The decision was taken at a meeting chaired by Lt. Gen. (Retd.) TS Shergill, Senior Advisor to Chief Minister Punjab. Shergill underlined the need to involve students in all the proposed events to expose them to the sacrifices made by the armed forces besides encouraging them to join the forces.
He said that the festival was aimed at invoking patriotism amongst the youth and give them exposure to the rich military history of Punjab. He pointed out that Chief Minister Captain Amarinder Singh, who himself is a military historian, had set the tone for the event by underlining the importance of focusing on youth. Crediting Punjab Governor and Administrator Union Territory V.P Singh Badnore and Captain Amarinder Singh for this great initiative, Lt. Gen. Shergill said that the Chief Minister had emphasized that the objective of the Festival should be spreading awareness regarding military history amongst the people in general and the younger generation in particular.
He said that top military thinkers, authors, historians, curators, defense experts from various parts of the country were expected to participate in the unique event to make it a great success. Giving details of the event Lt. Gen. Shergill said that the main even had been scheduled for December 7 to 9, 2018, to be preceded by many curtain raisers to be held in Chandigarh and Patiala to build the momentum for grand finale. These would include a polo match, Para-drop display, Youth Shooting & Archery Competition, to be held in Patiala from October 26-28.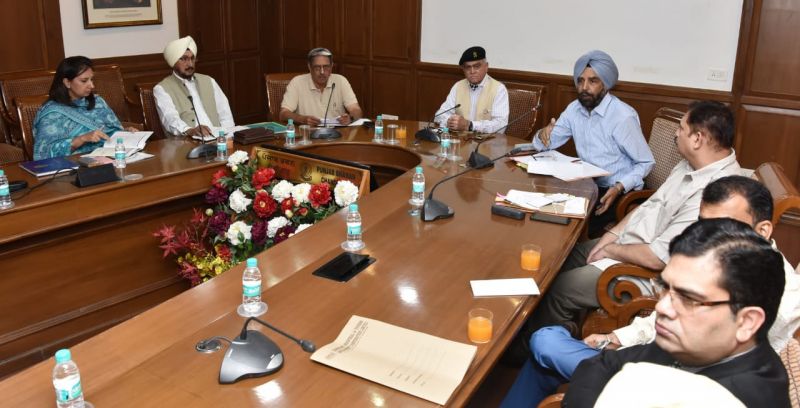 Shergill underlined the need to involve students in all the proposed events
The pre main festival events to be held in Chandigarh include Children Military Themes Photographs Competition October 27-28, Cyclothone and Marathon (ladies) November 3-4, Off-roading 4x4 jeep display November 10-11, Birding Rally November 24, Combat Episodes November 17-18, Art and Photo Exhibition November 17-18, Golf Tournament November 19 & December 3, Para Motor Display November 30 to December 01, Air Force Display & Skydiving Display November 30, Equitation Tattoo & Saragarhi Light & Sound Show November 30 & December 1, Military Equipment Display November 30 & December 1 and Braveheart's Ride December 2.
Raveen Thukral Media Advisor to Chief Minister, Vikas Pratap Secretary Tourism & Cultural Affairs, Manvesh Singh Sidhu, Special Secretary, School Education, Moneesh Kumar, Additional Secretary, Defence Services Welfare ,M.S. Jaggi, Director Cultural Affairs, Major General Sanjeev Kumar, Director YPS, Patiala, Major General (Retd.) S.P.S. Grewal, Chairman, Punjab State Ex-Servicemen Corporation, and senior officers from all departments participated in the meeting.