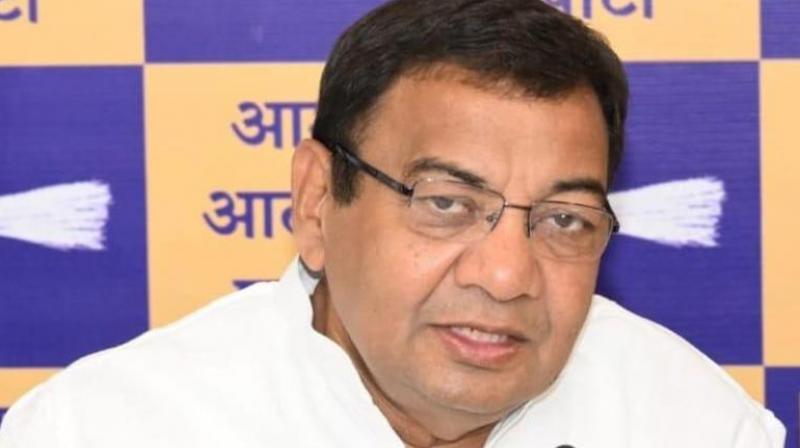 RS Member Sushil Gupta
Ashok Tanwar has been made the chairman of the campaign committee of AAP
Chandigarh: The Aam Aadmi Party in Haryana has announced the new office bearers of the organization. Rajya Sabha member Sushil Gupta, who was in charge of Haryana till now, has been made the new president of the state. Apart from this, Anurag Dhanda has been made the State Senior Committee President.
Balveer Singh Saini, Banta Singh Valmiki and Chitra Sarwara have been made state party presidents. Ashok Tanwar has been made the chairman of the campaign committee of AAP. The Aam Aadmi Party has made former minister Chaudhary Nirmal Singh the national joint secretary with the announcement of the organization in Haryana.
Nirmal Singh has been a minister for 2 terms and has once contested the Lok Sabha elections from Kurukshetra. He was close to Bhupendra Hooda in Congress. Chitra Sarwara, who became the state party president of Haryana AAP, is his daughter. Prior to this, Chitra Sarwara was holding the responsibility as North Haryana Convener.