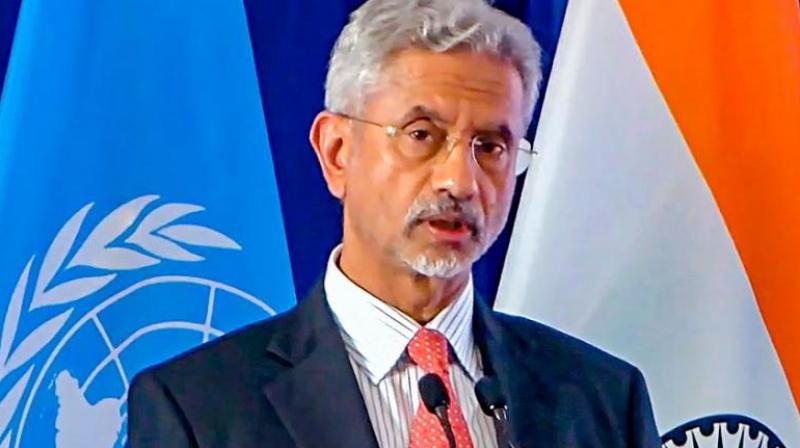 S.Jaishankar
India Takes Measures in Response to Concerns of Canadian Interference
NEW-DELHI: Tensions in India-Canada relations persist, with Foreign Minister S. Jaishankar revealing that New Delhi has taken action to address concerns of Canadian interference in Indian affairs. This move comes in response to strained ties following accusations made by Canadian Prime Minister Justin Trudeau regarding Indian involvement in the murder of separatist leader Hardeep Singh Nijjar.
In the wake of the diplomatic row, India has implemented measures aimed at maintaining a balanced diplomatic presence of Canada in the country. The root cause of this action stems from concerns of interference by Canadian personnel in Indian domestic affairs. Notably, India temporarily suspended visa issuance to Canadian citizens and urged Ottawa to reduce its diplomatic presence in the country.
Addressing the state of India-Canada relations, Jaishankar stated that the resumption of visa issuance to Canadians hinges on the enhancement of Indian ambassadors' security in Canada. He emphasized the importance of security for Indian diplomats and the need to protect their interests in the Canadian context.
"Equality is provided through the Vienna Convention, which is the relevant international regulation on this," Jaishankar explained, referring to the diplomatic equivalence outlined by the Vienna Convention on Diplomatic Relations. India's call for parity, in this case, is a response to concerns over ongoing interference by Canadian officials in Indian internal matters.
In a reciprocal move, Canada had previously recalled 41 of its ambassadors from India, a decision that was criticized by India as violating international law. Canadian Foreign Minister Melania Jolie's assertion that India's actions contravene international law and the Geneva Conventions on Diplomatic Relations only adds to the escalating tensions.

Jaishankar acknowledged that India-Canada relations are currently navigating a challenging period. He attributed India's concerns to certain segments of Canadian politics, which have strained diplomatic ties between the two nations. The situation remains a subject of international concern as both sides work to find common ground and address their differences.