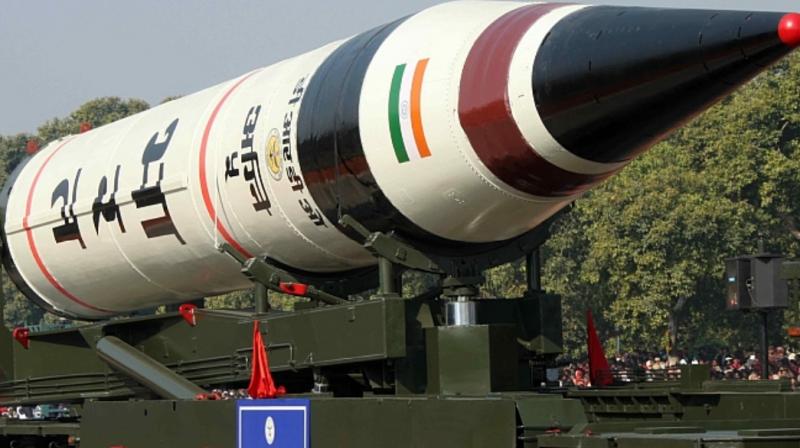 AGNI-5 TO BE INDIA'S GREATEST MISSILE
New Delhi: Indian's own Agni-5 to be coming soon as India's great missile and half of the world to be in its range, China-PAK must be afraid of it. India's nuclear-powered intercontinental ballistic missile Agni-5 can be test-fired today. Many countries, including China, have also raised their eyebrows regarding the test of this missile. But India has already successfully tested the Agni-5 missile seven times. China even showed its displeasure because its entire country is coming within the range of Agni-5 missiles. There are no cities that can even survive this missile's attack.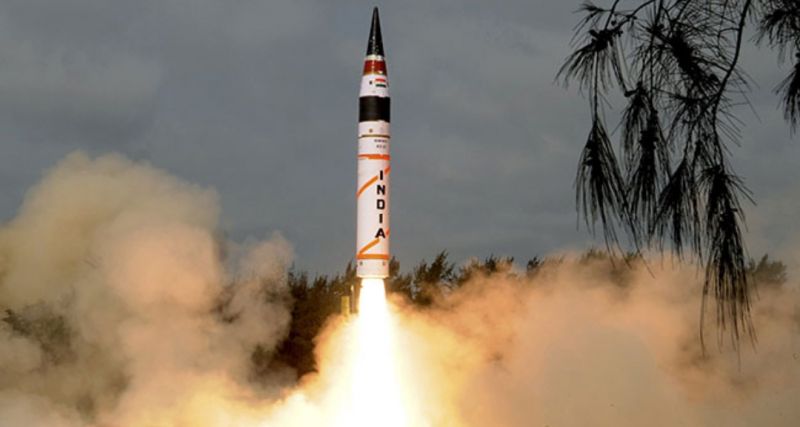 The Intercontinental Agni-5 Ballistic Missile (Agni-V ICBM) weighs 50 thousand kg which is 17.5 meters long. Its diameter is 2 meters i.e. 6.7 feet. 1500 kg could also be installed on the top of this nuclear weapon. The missile also has a three-stage of rocket booster that flies on solid fuels. The speed of this missile is 24 times more than the speed of the sound and it can cover a distance of 8.16 kilometers in one second. It can attack the enemy at a speed of 29,401 kilometers per hour. It has a Ring Laser Gyroscope Inertial Navigation System, GPS, NavIC Satellite Guidance System.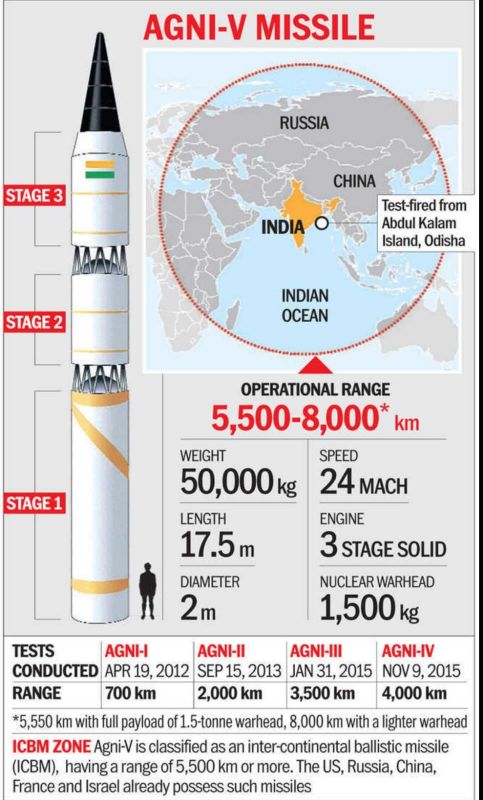 The Agni-5 Intercontinental Ballistic Missile (Agni-V ICBM) has been jointly developed by the Defense Research and Development Organization (DRDO) and Development Organization (DRDO) and Bharat Dynamics Limited (BDL). The range of this missile is being told 5000 to 8000 km and there is a controversy over its range. According to the news published in many media institutions, some countries including China say that the Indian government is not disclosing the correct range of this missile. The issue is not that how much is its range, China and many countries fear that their entire area is coming under the JD of this missile.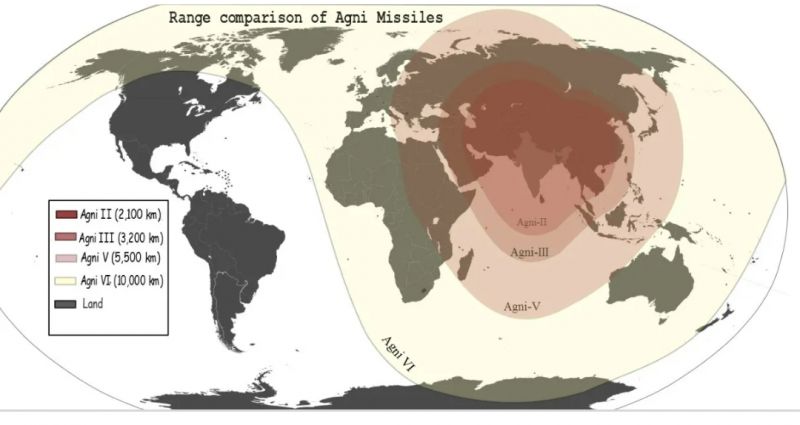 The Agni-5 Intercontinental Ballistic Missile (Agni-V ICBM) strikes its target with precision. For some reason, even if there is a difference inaccuracy, it will be only 10 to 80 meters. But this difference does not reduce the lethality of a missile. A ground-mounted mobile launcher is used to launch it. It can be loaded on the truck and transported to any place by road. Scientist M. Natarajan had planned this missile for the first time in the year 2007.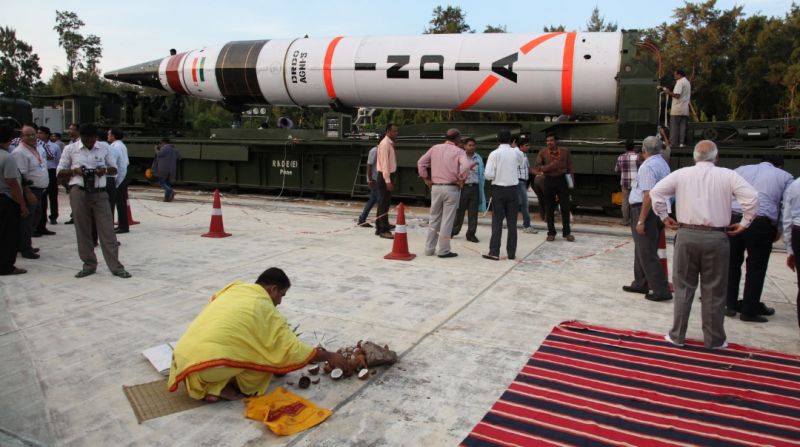 The most important thing about this missile is its MIRV technology (Multiple Independently Targetable Re-entry Vehicles. It is believed that the Agni-5 Intercontinental Ballistic Missile (Agni-V ICBM) can be deployed in the Strategic Forces Command. Under this command, all the missiles of India are operated which includes missiles like Prithvi, Agni, and Surya. Surya missile is not built yet. Its range will be 12 to 16 thousand kilometers. Before that Agni-6 will be made which will be of 8 to 12 thousand km range.  

In these tests, this missile was tested on different parameters. In which it was found that this missile is the best weapon to destroy the enemy. The MIRV technology i.e. many warheads were being talked about in the Agni-5 missile. In this, two to 10 weapons can be mounted on the nose of the missile.