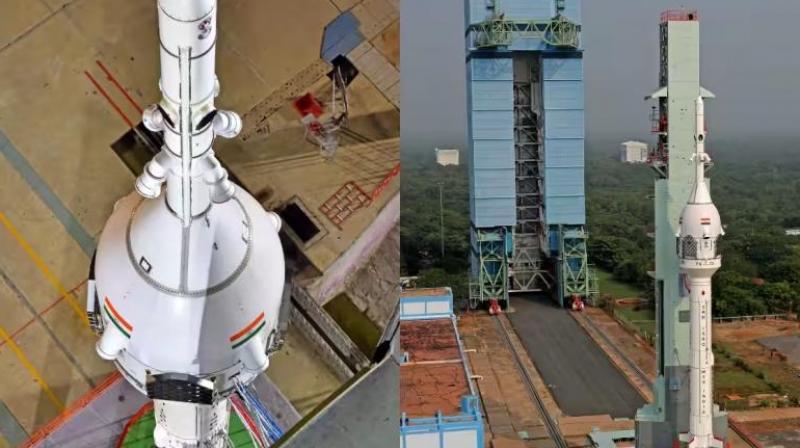 Gaganyaan Mission
ISRO's Ambitious Mission on Track to Send Humans into Space
NEW-DELHI: In a momentous achievement, India's space agency, ISRO, successfully conducted the first test flight for the Gaganyaan mission on October 21 at 10 a.m. The launch took place from the Satish Dhawan Space Center in Sriharikota, marking a significant milestone in India's pursuit of space exploration. Following the test's success, India is poised to join the ranks of countries capable of launching their spacecraft into the cosmos.
This Pioneering mission, known as Test Vehicle Abort Mission-1 and Test Vehicle Development Flight (TV-D1), was specifically designed to evaluate the spacecraft's crew escape system. The crew escape system is a critical component used to facilitate the safe evacuation of astronauts in emergency situations during a spaceflight.
The overarching objective of the Gaganyaan mission is to send humans into space, placing them in a 400 km low Earth orbit for a three-day mission and ensuring their safe return to Earth. Expressing his elation, ISRO Chief S Somanath stated, "I am happy to say that the TV-DV1 (Crew Module) mission has been successfully launched." He further extended his congratulations to the entire ISRO team for their exemplary dedication and contributions to this achievement.
It is worth noting that earlier in the day, the mission encountered two postponements. Initially scheduled for an 8 a.m. launch, adverse weather conditions prompted a rescheduling to 8:45 a.m. Shortly before liftoff, the engine failed to ignite, resulting in an aborted mission. ISRO swiftly identified and rectified the issue, displaying their adept problem-solving skills and resiliency in ensuring the mission's success.