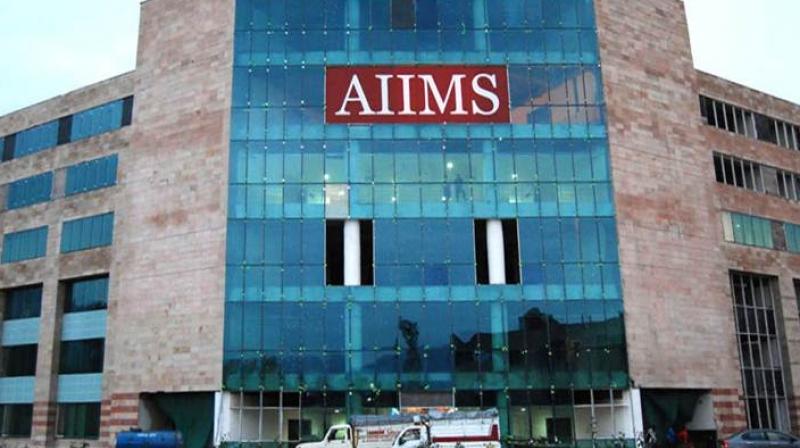 AIMS
The condition of former prime minister Atal Bihari Vajpayee, who was admitted to the AIIMS here with urinary tract infection, lower respiratory tract infection and kidney issues, is stable today, the hospital said. The 93-year-old leader was admitted to the hospital yesterday. In a statement, the AIIMS said, "His condition is stable. He is responding to treatment and is on injectable antibiotics. All his vital parameters are stable. He will continue to be in hospital till infection is controlled".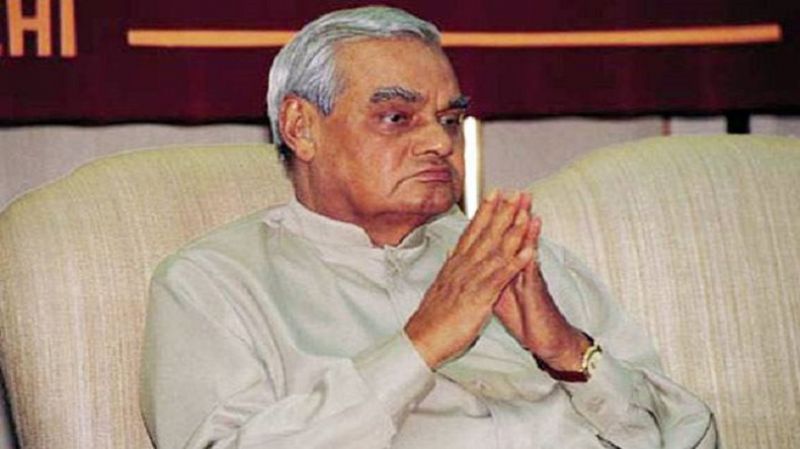 Atal Bihari Vajpayee
A team of doctors, under the supervision of AIIMS Director Randeep Guleria, evaluated his condition sometime back , a source said.He continues to remain in the ICU of the cardio-thoracic centre of AIIMS, the source said.Yesterday, the hospital said Vajpayee, who has been ailing for long, was admitted for routine check-up and investigations.In a statement issued at 10.45 pm yesterday, the AIIMS said Vajpayee was diagnosed with a urinary tract infection.A host of leaders including Prime Minister Narendra Modi visited the BJP patriarch at the hospital yesterday.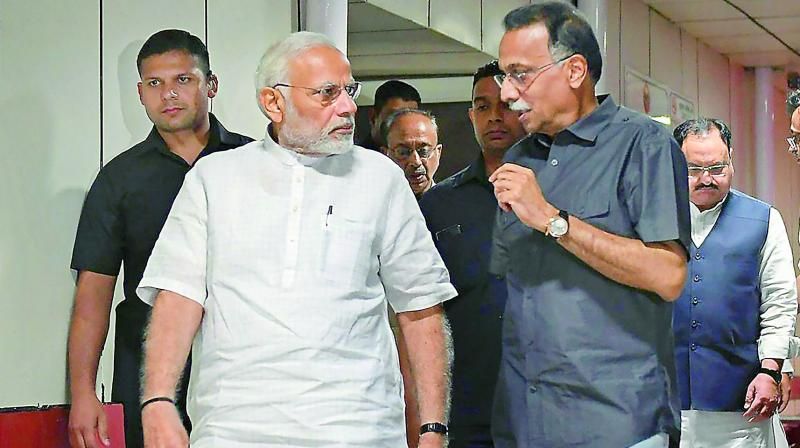 Narendra Modi in hospital
Modi met the doctors and enquired about the well-being of Vajpayee. He also met his family members, according to an official statement issued yesterday.BJP veteran L K Advani, Home Minister Rajnath Singh, party chief Amit Shah, Health Minister J P Nadda, Environment Minister Harsh Vardhan, Vijay Goel and Congress president Rahul Gandhi were among those who paid a visit to the ailing leader yesterday. 
The BJP, yesterday, said in a statement that Shah had a detailed discussion with the doctors about Vajpayee's treatment and also met the former prime minister's family members at the hospital.Vajpayee was thrice elected the prime minister between 1996 and 1999 and is the only non-Congress prime minister to complete the full term of five years, from 1999 to 2004. As his health deteriorated, he had slowly withdrawn himself from public life and was confined to his residence for years.