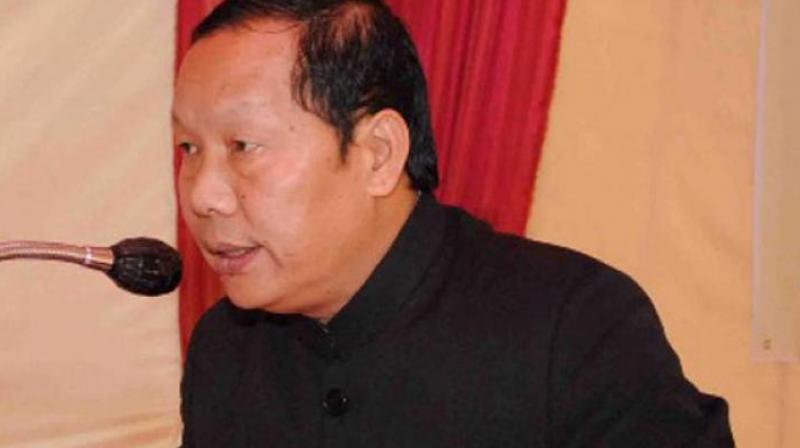 Takam Sanjoy
Arunachal Pradesh Congress Committee (APCC) president Takam Sanjoy has served a 10-day ultimatum to the state government to grant justice to all victims of the Trans-Arunachal Highway (TAH) compensation payment scam. "Our party has submitted a memorandum to the state governor and chief minister through chief secretary mentioning about the ultimatum served yesterday to take follow up actions," Sanjoy told reporters here. If justice is not granted within the given deadline, Congress will be forced to launch a series of movement till the goal is achieved, he said last evening.
Cong ultimatum to Arunachal Pradesh govt on TAH scam
He alleged that a huge amount as compensation had been given to people without land, while land owners were given a paltry sum. The APCC has reiterated its demand to hand over the case to the CBI as the Special Investigation Cell (SIC) of the state police is "not competent" to probe the scam involving Rs 246 crore, he said. Former Lower Subansiri Deputy Commissioner Kemo Lollen, former Land Revenue and Settlement Officer Bharat Ligu and a businessman Likha Maj were arrested last month in connection with the scam, the police said.