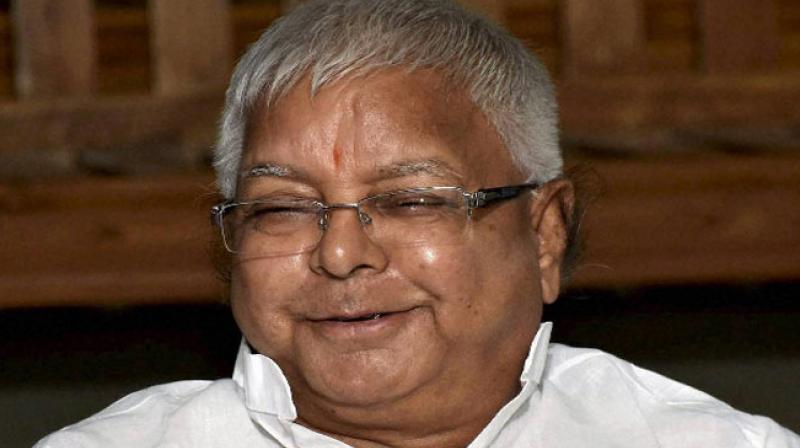 Bihar Chief Minister Nitish Kumar, his West Bengal counterpart Mamata Banerjee and Congress president Rahul Gandhi were among a host of leaders cutting across party lines who greeted RJD chief Lalu Prasad on his 71st birthday today. It may be noted that the RJD chief, who has been convicted in three fodder scam cases, is currently out on a six-week provisional bail on medical grounds granted by the Jharkhand High Court on May 11 last.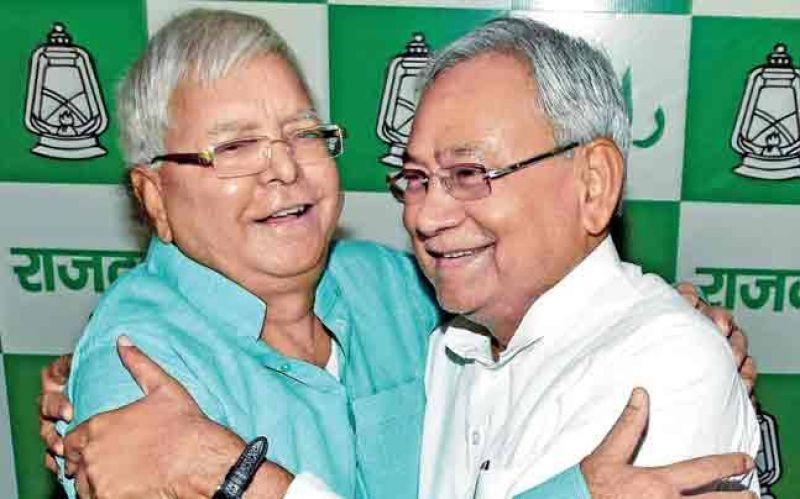 Nitish Kumar and Lalu Prasad Yadav
"Sri Lalu Prasad jee ko Janmdin par Badhai. Unke shighra swashthya hone ki Shubhukamnayen (Greetings to Sri Lalu Prasad on his birthday. I wish him for his healthy life)", Nitish Kumar tweeted this morning. Rahul Gandhi also extended his greetings to Prasad on the occasion. "Wishing Shri Lalu Prasad Ji a very happy birthday. I pray for his good health, success, and happiness, always," Gandhi said in his tweet.
West Bengal Chief Minister Mamata Banerjee tweeted "Happy birthday Lalu ji @laluprasadrjd. Wishing you good health and happiness."  A host of leaders from different political parties like Congress leader Ashok Gehlot, NCP leader Praful Patel, Union Minister Upendra Kushwaha, former JD(U) president Sharad Yadav and a host of other leaders also greeted Prasad on his birthday.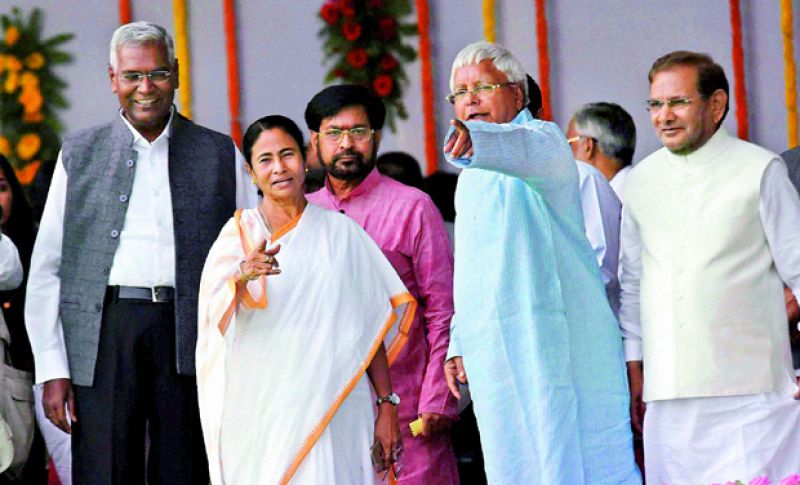 West Bengal counterpart Mamata Banerjee greets Lalu Yadav
When asked about Nitish Kumar's extending greetings to Lalu Prasad on his birthday, both Rabri Devi and Tejashwi Prasad Yadav thanked Kumar for his greetings. "It's a good thing that Nitish Kumar jee has greeted as a matter of courtesy. I thank him for his wishes," Yadav said. Tejashwi along with Rabri and his elder brother Tej Pratap Yadav cut a 71-pound cake at his official residence 5, Deshratna Marg, on the occasion.
The trio cut the cake in the presence of a huge number of party workers and leaders but, Prasad was not there to celebrate his birthday, said to be in consonance to the Jharkhand High Court's conditions while providing him conditional bail. While granting provisional bail to Prasad on May 11 last, the Jharkhand High Court had prohibited him from holding any political activity or interacting with media during the bail period, a party office-bearer said.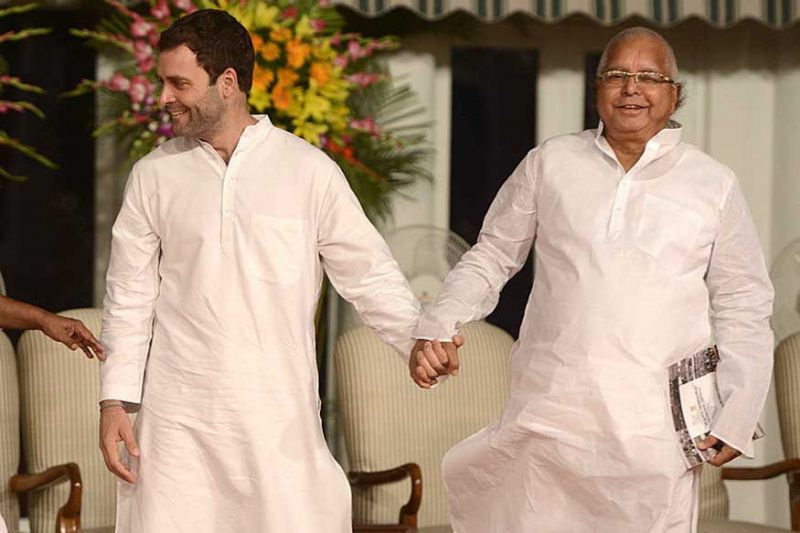 Rahul Gandhi greets Lalu Yadav on his 71st B'day
Prasad, who was convicted in three cases of the multi-crore fodder scam, stayed inside 10, Circular Road residence, which has been allotted to his wife and former CM Rabri Devi. Prasad was sent to Birsa Munda jail in Ranchi on December 23 after he was convicted in a case in connection with the fraudulent withdrawal of Rs 89.27 lakh from the Deoghar Treasury in the 1990s and sentenced to three-and-a-half years in jail.
Subsequently, he was convicted in two other cases related to illegal withdrawal of money from the treasury of Chaibasa and Dumka. Yesterday, RJD's youth wing had organized a blood donation camp at the party's state headquarters on the eve of RJD supremo Lalu Prasad's 71st birthday. Prasad was born on June 11, 1948, at Phulwaria in Gopalganj district of Bihar. He has Bachelor of Laws and a Master in Political Science degree from Patna University.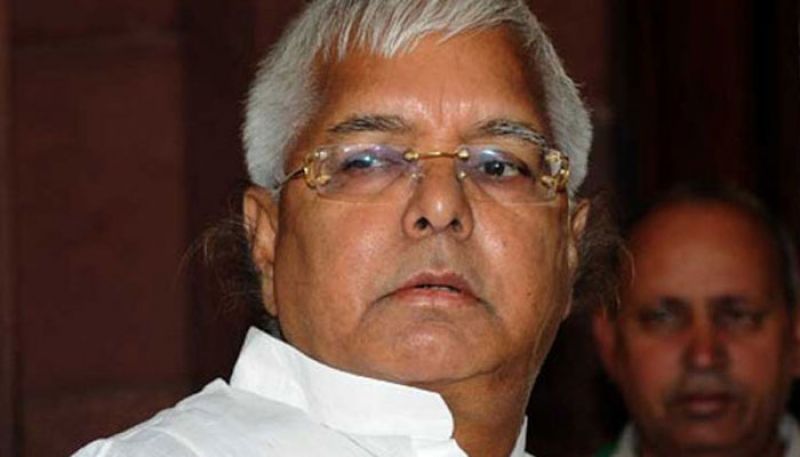 RJD chief was a student leader during university days
The RJD chief was a student leader during university days. He also took an active part in JP movement of 1974.  He has 9 children, 2 sons, and 7 daughters. Except for Tejashwi Yadav, all siblings are married.