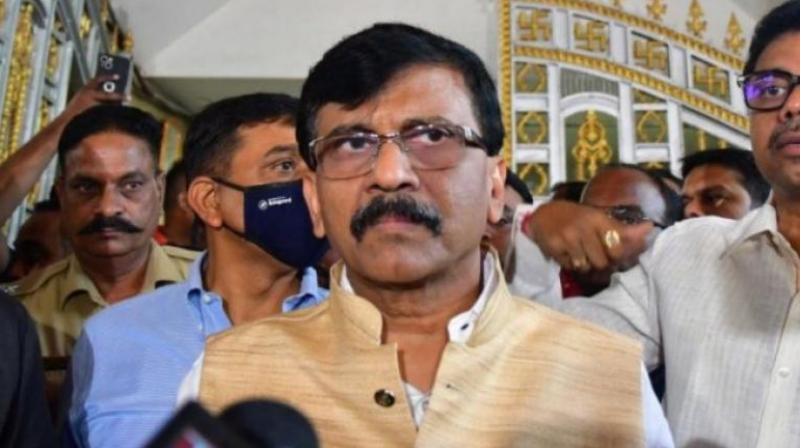 MP Sanjay Raut
The Police have detained an accused in this case
Mumbai: Senior leader of Shivsena and MP Sanjay Raut has recently received death threats. According to information, Sanjay Raut was threatened through a message on his mobile phone. The message was sent in the name of Gangster Lawrence Bishnoi, confirmed Sanjay Raut. 
The police have detained an accused in this case and he is being interrogated. Sanjay Raut said, "I have received a threat on my phone and I have reported it to the police. This is the second threat i have received. Earlier, The then Home Minister termed it a stunt. This government is not serious about the security of the opposition. But that's okay, it doesn't matter to me."
An FIR has been registered at the Kanjurmarg Police Station on the complaint of Sunil Raut, brother of Sanjay Raut. The police have registered a case under section 506(2), 504 and made Lawrence Bishnoi an accused.
Reports said that the person who sent the threatening message is from Pune named Rahul Talekar, who works in a hotel there. According to the police, he was intoxicated while sending the threatening messages. Rahul Talekar is being detained and questioned. But so far no relation between him and Lawrence Bishnoi has been revealed.