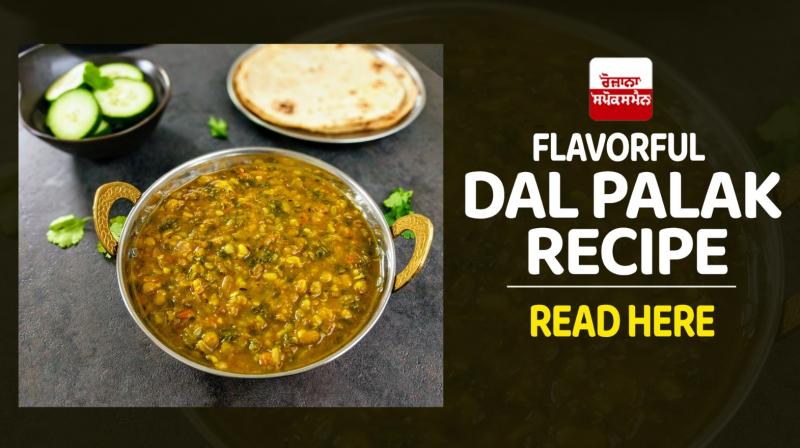 Dal Palak Easy Recipe
Transform Your Kitchen into a Culinary Haven with a Nutrient-Rich Dal Palak Dish
Dal Palak Easy Recipe: For those seeking a nutritious and delectable addition to their home-cooked repertoire, the Dal Palak recipe is a culinary gem that combines the goodness of moong dal with the freshness of spinach. Here's a step-by-step guide to crafting this delightful dish in the comfort of your kitchen.
Ingredients:
Moong dal
Chopped spinach
Chopped tomatoes
Cumin (2 tsp)
Asafoetida
Cloves (4-5)
Bay leaves
Ginger
Green chillies
Garlic (3 tsp)
Red chilli powder
Turmeric powder
Coriander powder
Lemon juice (2)
Ghee
Method of Preparation:
- Start by thoroughly washing the moong dal and spinach. On low heat, heat ghee in a pressure cooker. Add mustard seeds, cumin seeds, asafoetida, bay leaves, cloves, and cinnamon. Wait for the mustard to crackle. Incorporate ginger, garlic, and green chillies, frying them for a few seconds.
- Introduce finely chopped tomatoes, ensuring they blend well with the spices. Cook until the tomatoes become soft. Add red chilli powder, turmeric powder, coriander powder, garam masala, and salt. Stir to create a flavorful spice mix.
- Squeeze lemon juice into the mixture and add chopped spinach. Ensure a thorough mix of ingredients. Add the washed moong dal to the concoction.
- Pour water into the pressure cooker, close the lid, and cook for approximately 10-11 minutes. Once the dal is cooked, open the pressure cooker. Your wholesome Dal Palak is now ready to be savored.