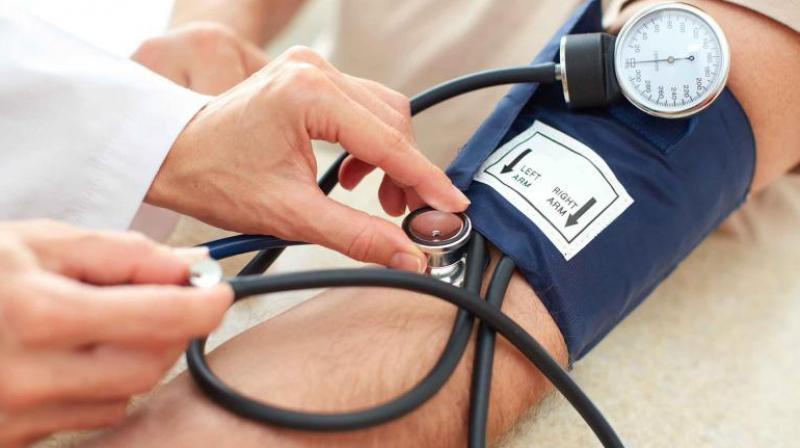 Blood Pressure
Sudden low blood pressure can pose serious health risks; here are simple remedies to manage it effectively
MOHALI: Both High and Low Blood Pressure are conditions that can have a significant impact on one's health, with the latter often being underestimated. Low blood pressure, also known as hypertension, can lead to complications and should be treated with due seriousness. When blood pressure drops suddenly, it can result in reduced blood flow to essential organs like the heart and brain, causing symptoms such as dizziness and heartburn. To Counter sudden drops in blood pressure, it is crucial to take appropriate measures promptly. 
Here are some Home Remedies to normalize Blood Pressure....
-- One effective remedy involves the consumption of caffeine, found in tea and coffee, which can quickly help normalize blood pressure, alleviating symptoms such as heart palpitations and dizziness.
--Increasing fluid intake is essential for individuals dealing with low blood pressure. Incorporating ample water, coconut water, and fruit juices into one's diet can contribute to better hydration and aid in stabilizing blood pressure levels. 
-- Consuming Tulsi leaves in the morning on an empty stomach can be beneficial. Tulsi leaves are rich in potassium, magnesium, and vitamin C, which are instrumental in normalizing blood pressure and maintaining cholesterol levels.
-- Another helpful remedy involves consuming almond milk, known for its benefits for both the body and mind, which can help improve low blood pressure. 
-- Regular exercise is also advised to enhance blood flow throughout the body, ultimately aiding in increasing blood pressure and managing the condition effectively. 
Notably, Acknowledging the significance of promptly addressing sudden drops in blood pressure and utilizing these home remedies can significantly contribute to one's overall well-being.