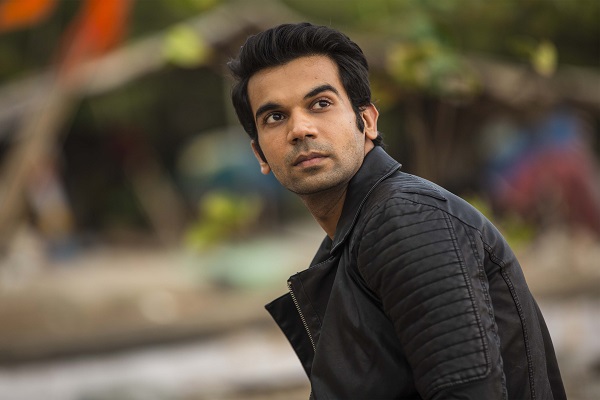 Mumbai: Rajkummar Rao says he is unfazed by the newfound success as the actor aims at setting higher benchmarks in his career.

One of the most versatile and bankable performers of recent times, the 33-year-old actor feels success could sometimes also be a "trap".

Last year belonged to Rajkummar as the audience thoroughly enjoyed watching him in different avatars -- "Trapped", "Newton", "Bareilly Ki Barfi", "Behen Hogi Teri" and "Shaadi Mein Zaroor Aana".

"I want to go higher in my career. This is not my best. My best is yet to come. My biggest high is just to be in front of the camera and be on a film set. Success, I feel, is a byproduct of whatever you are doing... Sometimes (success) it can be a trap," he told PTI in an interview.

Asked if he has now entered the A-league of actors such as Shah Rukh Khan, Salman Khan, Aamir Khan, Rajkummar says while the success of a movie is beyond his control, he is content to have the audience by his side.

"What I believe is to keep working. How a film performs at the box office is not in my control, what is in my control is my work, how much honesty I can bring on-screen. I am happy people love me," he says.

When he started off in the film industry, Rajkummar says he had to wait for films to come his way, but now the best and biggest filmmakers want to collaborate with him.

"Today, I have more options to choose from. Earlier, I had few things to select from. I am trying to be as selective as I can and I try to do roles that are different and challenging.

"The perception has changed, I can sense that. The kind of films I am doing are moderately budgeted and are with A-listers. I always wanted to work with good people. I am happy it has started at least," he says.

Now that the actor has become selective in his work, asked if he would opt only for the roles of the leading man, he says, "No, not really. If there is an exciting script, even if I have a smaller part, I would love to do it."

Rajkummar has changed the template of the Bollywood conventional hero and he believes the credit goes to the writers and directors who took chances and wrote unusual stories.

"... I was just a part of their storytelling. As actors, we are a part of the stories, so we react but it's the writers who come up with such great work. I am glad this change is happening.

"Our audiences have evolved... They want to see actors play characters on-screen with whom they can relate... Who are believable," he adds.

From winning the hearts of masses to spellbinding the critics, not only in India but also around the world, Rajkummar says he feels he is going in the right direction.

"I am happy the way things are going. After 'Omerta', I have some nice films like 'Fanney Khan', 'Stree', 'Mental Hai Kya', 'Ek Ladki Ko Dekha Toh Aisa Laga' and some more.

"I am on the right path, I guess. The only thing I hope is I keep getting good stories, I don't want that to go away. And for people to believe that I can do it," he says.  PTI