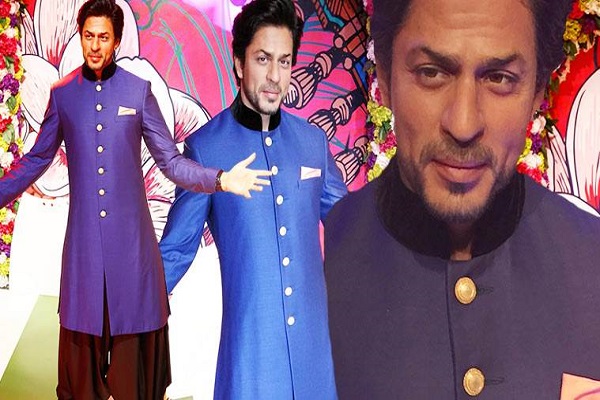 New Delhi: Superstar Shah Rukh Khan's wax figure, featuring him in his signature pose of arms spread wide, was unveiled today at the Madame Tussauds Delhi.

"Always a pleasure to be in Delhi. Thank you," Shah Rukh posted with a picture of his wax avatar.

The statue will be showcased beside other iconic celebrities in a special interactive and entertaining themed zone.

"Given Shah Rukh's immense popularity and stature, the figure called for a special unveiling. We will introduce more such additions in the future," Anshul Jain, General Manager, and Director, Merlin Entertainments India, said.

The museum currently showcases wax figures of Indian personalities such as Prime Minister Narendra Modi, Katrina Kaif, Kareena Kapoor Khan, Hrithik Roshan, Amitabh Bachchan, Salman Khan and others.

This is the second time that Tussauds has made Shah Rukh's figure. His figure is already at display in London.  PTI