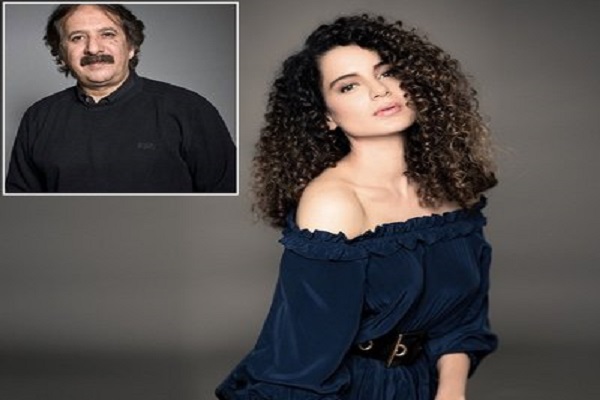 Mumbai: Iranian filmmaker Majid Majidi said he had approached both Kangana Ranaut and Deepika Padukone for "Beyond the Clouds" but things did not work out and he finally decided to cast Malavika Mohanan.

"With Kangana, we could not work together. I heard something from her office and that made me upset. She had said 'I did not accept the role', which was not true. Then we followed it up and it was not Kangana but her office that had published this," Majidi told PTI in an interview.

The director was perhaps hinting at a newspaper report where Kangana was quoted as saying that she declined the film as she found her character "submissive".

"I mention this because I never reacted to what she said. I feel now I can say this. We did have some meetings, we talked together. I don't want to go into detail. The only thing I want to say is that it is not true that she did not accept the role," Majidi said.

The filmmaker, however, hopes to work with Kangana in future. "She is a very good actress. (She is) strong, I hope to work with Kangana in the future," he added.

Talking about Deepika, the director said he was impressed that she did not have any qualms in giving a screen test for the film.


"Deepika was very nice to accept the test. It was not to check whether she had the ability to act or not. I just wanted to see how she would look in that costume. We had some meetings. But Deepika had a very big film, which released recently, and she had to shoot for that. We did not find common time to work together," he added.

Actor Priyanka Chopra was also approached but their schedules did not match.  PTI