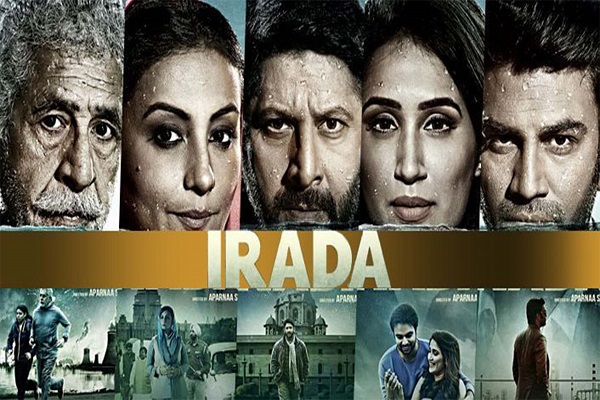 Mumbai: Aparnaa Singh is elated that her directorial debut "Irada", which addressed the issue of water contamination in Punjab, recently bagged a National Award.

The filmmaker already has her eyes set on eastern Uttar Pradesh and Bihar, where her next would be based. She says she is currently working on a "youth-centric film" based in Bihar with glimpses of eastern UP.

"It is an engaging and entertaining trippy film. It has whacked-out, black humour and a very real premise. There is so much content in real life. Since I come from a small town (Jabalpur), there is a fundamental connect with the story," Aparnaa told PTI.

The director, who has been working on the story for the past seven-eight months, says she was fascinated with the subject when a writer shared the idea with her.

"The casting is going on now. I'd like to have new, fresh faces in it because the film is about young people between the age of 19-21. It is about their lives, the aspirations we have and how far will we go to pursue them," she adds.

After "Irada" won the National Film Award for Best Film on Environment Conservation/Preservation, Aparnaa says she feels encouraged to do better work and continue following her heart.

"A prestigious award like this makes you believe that whatever you have done has paid off. Initially, everyone told me not to make a film on this subject, not to take it as my first film. I am glad I didn't listen to them and did what I wanted to do.

"It is a safe bet for a debutante to start with a love story, a family drama or comedy. This film was really off-beat. But I was so moved by the subject that I thought this is something which should be spoken about," she says.  PTI