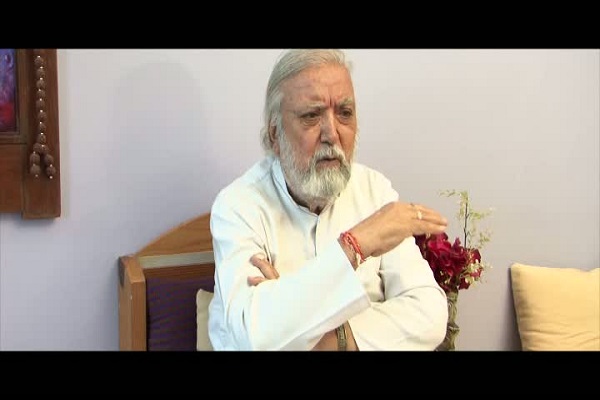 Mumbai: Veteran filmmaker and animation pioneer Bhimsain, best known for his film "Gharaonda" and animation short films like "Ek Anek Ekta", has died at the age of 81.

Bhimsain died last night at a Juhu hospital here due to renal failure. He is survived by wife Neelam and sons Himaanshu and Kireet Khurana.


A versatile artiste who enriched the medium of both television and films with his contribution, Bhimsain was primarily known for his work in the world of animation during the golden period of Doordarshan.

Born in 1936 in Multan (modern-day Pakistan), Bhimsain obtained his diploma in Fine Arts and Classical Music from Lucknow University. In 1970, he made his directorial debut with his first animation short "The Climb", which earned him the Silver Hugo Award in the Chicago Film Festival.

'Ek chidiya, anek chidiyaan' is one of the most popular songs from animation film 'Ek Anek Ekta', which he made with Vijaya Mulay in 1974.

He also directed and produced several animation and ad films such as 'Na', 'Ek-Do', 'Fire', 'Munni', 'Freedom is a Thin Lie', 'Mehman', 'Kahani Har Zamane Ki' and 'Business is People'.


In 1976, the director made his feature film debut with "Gharaonda", starring Zarina Wahab and Amol Palekar. The screenplay was by Gulzar. It is one of the best known films from the middle-of-the-road cinema of the '70s. He followed it up with two other successful films "Doooriyan" and "Tum Laut Aao".

The filmmaker returned to television in 1985 with popular sitcom, "Choti Badi Baatein". He also made several documentaries like "Der Aaye Durust Aaye", "Shaadi Shaadi", "Jeevan Rahasya", "Setu", "Roshhni" and "Kathani Karni Ek Si".

Bhimsain is credited with making the country's first computer aided animation serial "Lok Gatha" in 1991, whose success led him to make India's largest animation project "Vartaman".  PTI