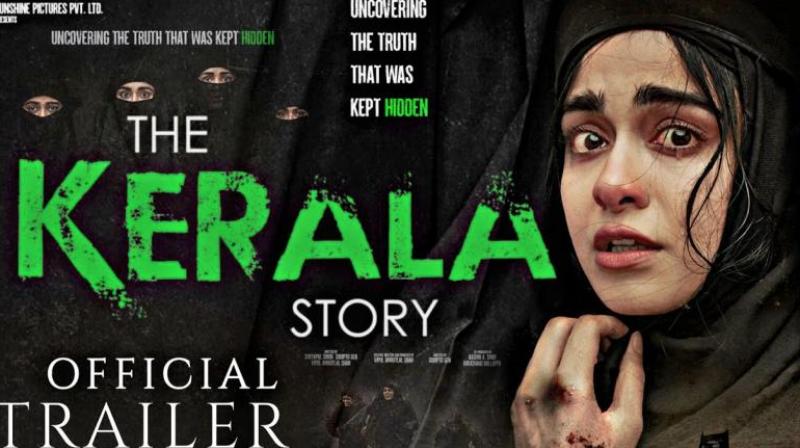 'The Kerala Story' Trailer
Vipul Amrutlal Shah is the producer and creative director of the film
MUMBAI: The trailer of the movie 'The Kerala Story' has been released, after seeing which your soul will tremble. In the movie, the story of the girls who were thrown into the fire of terrorism by converting their religion in Kerala is presented in a very emotional manner.
Vipul Amrutlal Shah is the producer and creative director of the film, which stars Adah Sharma, Yogita Bihani, Sonia Balani, and Siddhi Idnani in lead roles. The film is based on the true stories of Hindu and Christian girls from Kerala, who were first lured into love jihad by Islamists in Kerala and later sent to Iraq and Syria to become ISIS terrorists. The film will release on May 5, 2023 in Hindi, Tamil, Telugu and Malayalam languages.
'The Kerala Story' is a dramatization of the heart-wrenching stories of 32000 women from Kerala who were radicalized to join the terrorist ranks of ISIS (Islamic State of Iraq and Syria). It is worth mentioning here that many of these Kerala women who joined ISIS were converted to Islam from Hinduism and Christianity with the intention of sending them to the terrorist organization ISIS.
The trailer starts with a scenic backdrop of Kerala and shows Shalini Unnikrishnan, the lead character played by Adah Sharma. The trailer later details Shalini's Hindu family through visuals and reveals that the officers interrogated her because she worked as an ISIS operative. "Rather than knowing when I joined ISIS, it is more important to know why and how I joined ISIS, sir," Shalini told the officers.