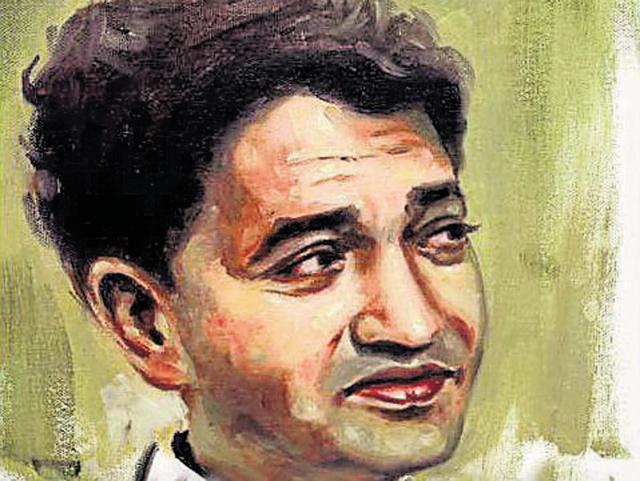 Study of English poetry would not be complete without study of work of Robert Frost as the study Punjabi poetry would start with Shiv Batalvi's heart breaking work. Even though their poetry is unparalleled in their fields and they both would be considered at par to each other, their attitude in life made their work vastly different.

Where Robert Frost's work speaks of hope , Shiv Kumar Batalvi wrote about broken hope and dreams.

The most famous lines of the both the poets best explain this difference in soul of their poetry.

Frost talked about living and Batalvi idolised death.

�These woods are lovely, dark and deep, But I have promises to keep, And miles to go before I sleep, And miles to go before I sleep' Robert Frost 

�Kini beeti te kinni baki ..
Mainu eho hisab lai baitha' Shiv Batalvi
Frost idolised Love where as Shiv was disillusioned by love.

�Love is an irresistible desire to be irresistibly desired.' Frost

�Ishaq kuara mar gya

Lai gya Kadd msaan ve' Batalvi
Frost poetry encourages strength in dealing with life  where Shiv had just given up on life.

�Freedom lies in being bold.'Robert Frost

�Life is a slow suicide and it is happening to every intellectual' Shiv Batalvi
Frost had faith in family. Shiv didn't even believe his friends would remember his poems. He was proved wrong by all the Punjabi lovers and singers who idolise his work.

�Home is the place where, when you have to go there, They have to take you in.'Robert Frost

�Main te mere geet doha ne jad bhalke mar jana

Birhu de ghar jaea sanu kabra laban auna
Sab saiyaan iko awaze mukho bol alahna
Kise kise de lekhi hunda edha dard kmana
Eh mera geet kise na gana'Shiv Batalvi
Robert Frost took difficulties on as a challenge and that reflected in every facet of his poetry. Shiv Batalvi experiences with love and shattered his faith in life and relationships.

�Two roads diverged in a wood, and I -- I took the one less traveled by, and that has made all the differenceRobert Frost

�Churi kuttan te oh khahndi nhi

Ohnu dil da maas khavaea
Ik udari aisi maari
Oh murr vatni na aea
Maye ni maye ..main ik shikra yar bnaea'Shiv Batalvi
From examining their poetry , one would assume that Robert Frost would have a fulfilling life. Whereas Shiv Batalvi's heart break is evident in every verse. But the reality is to the contrary. Robert Frost suffered devastating personal losses. He lost his father at the age of 11 and his mother died of cancer. He had to commit his sister to a mental institute at age of nine. He and his mother, both suffered from depression. His wife too died of cancer and  out his six children only two survived him.

But the difference in their attitudes changed the soul of their poetry and maybe course of their life. Shiv Batalvi lost his first love to death and second was married elsewhere. Although he was married, he couldn't get over his heart break. He became an alcoholic and as a result died young at the age of 38.

Maybe the manner in which humans are created, man can survive death of loved ones but betrayal of a loved one is loss which can destroy.