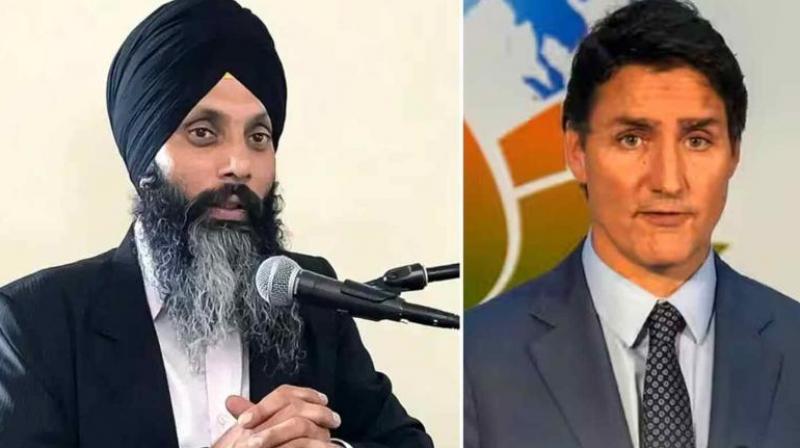 Photo
Report reveals that Hardeep Singh Nijjar had written a letter to Canadian Prime Minister Justin Trudeau in 2016
TORONTO: In a recent revelation, it has come to light that Hardeep Singh Nijjar, the late head of Surrey's Guru Nanak Sikh Gurdwara in Canada, had written a letter to Canadian Prime Minister Justin Trudeau in 2016, vehemently denying the Indian government's accusations of him being a terrorist. Nijjar, tragically shot dead in June this year, sought the Canadian Prime Minister's intervention during a time when Interpol had issued a Red Corner Notice against him based on India's request.
According to the National Post newspaper, Nijjar wrote in his letter, "I urge your administration to reject the fabricated, baseless, imaginary and politically motivated allegations of the Government of India," emphasizing that India had misused its governmental authority. The deceased activist faced several charges in India, including murder, terrorist activities, and sedition. In 2007, he was allegedly involved in a cinema hall blast in Ludhiana, resulting in the deaths of six individuals.
Being the alleged head of the banned Khalistan Terror Force, Nijjar was accused of running a terrorist training camp in the British Columbia province. He was the subject of a 2016 Interpol Red Corner Notice and had a warrant issued against him by the CBI in 2014. Nijjar contested the allegations, stating that he and his family were targeted due to their support for 'Khalistan', a separatist movement seeking an independent nation for Sikhs. He vehemently claimed not to be involved in any violent activities and highlighted his commitment to campaigning for Sikh rights.
The letter exposed Nijjar's belief that he was targeted by the Indian government due to his advocacy for Sikh rights, especially in the petition to the United Nations Human Rights Council regarding the investigation of the 1984 Sikh massacre. Nijjar's untimely demise has escalated tensions between Canada and India, with Canada suspecting Indian involvement in the killing, while India dismisses the allegations as baseless. Recent intelligence revelations also indicate Nijjar's visit to Pakistan in 2012, raising further questions about his activities.
Notably, Initially associated with the banned separatist group, Babbar Khalsa International (BKI), Nijjar was designated a terrorist by India in 2020. The unfolding details from the past shed light on the complex background surrounding Hardeep Singh Nijjar and the controversy surrounding his activism and alleged involvement in separatist movements.