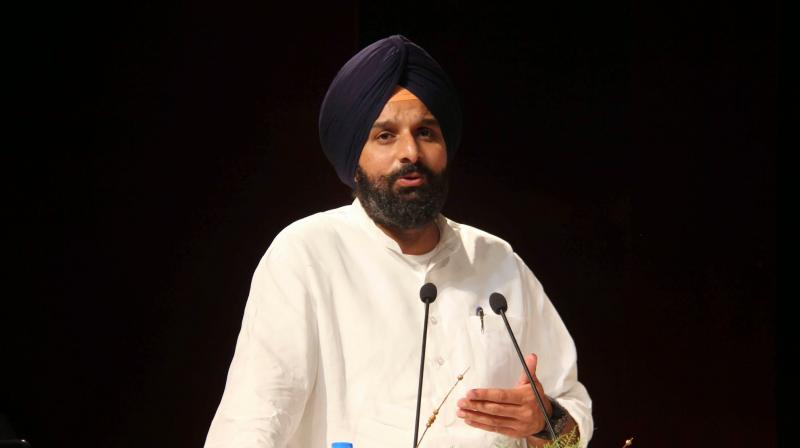 Jalandhar : The son of former jail minister Damanvir Singh phillaur has today said that the youth rally by YAD leader has turned out to be a flop show in Goraya and the only 1000 chairs in the rally has also conveyed a clear message that the YAD is loosing its base from Doaba and people did not want to support anti poor party of SAD. 
Damanvir said that it was a serious concern for YAD leader to do deliberation about future of YAD as the youth did not attend the rally and it was a failed show. It is learnt that around 1000 chairs were in the venue and Damanvir added that the strength of youth Akali leader could be judged how strong is so called Youth Akali Dal( YAD) when it had failed to woo youth and rally limited to only  1000 chairs for whole Doaba had given a message that SAD size is squeezing day by day.
Saying that Majithia ran away from the serious questions posed by him, he added that the questions related to sacrilege incidents, control of mining, cable and liquor, apology to Gurmeet Ram Rahim and drug overdose death cases are not limited to Phillaur but these questions are asked by the people of whole Punjab.
Damanvir also said that Majthia has not given answer on ED  statement which Jagjeet Chahal had recorded saying that Rs 35 lakh was taken from Chahal.  He added that he did not understand how long Majthia could run away from ED questions when ED investigating officer Niranjan Singh too gave statement during cross examination in the court that Majthia did not cooperate with the agency.
Damanvir said that these are few questions which are haunting Majthia from people of Punjab.Proving SAD anti poor party Damanvir said that he was surprised as Majthia did not give answer why SAD, partner of BJP failed to bring anything in the budget for  farm labourers and he should give answer why farm Labourers ignored and now the people had understood Akali Dal move against poor people of state.
He said that SAD had failed to even push such delicate issue to BJP ruling government in which his sister Harsimrat Kaur Badal also part of the union budget. Damanvir said that after failure of Majthia rally, the people of Doaba had given a very clear and sound message that they have accepted Congress government led by Capt Amarinder Singh as he has been working for poor farmers and loan waiving schemes had already implement to give relief to the affected farmers.